Kelly Clarkson: 'My Songs Are Like My Babies'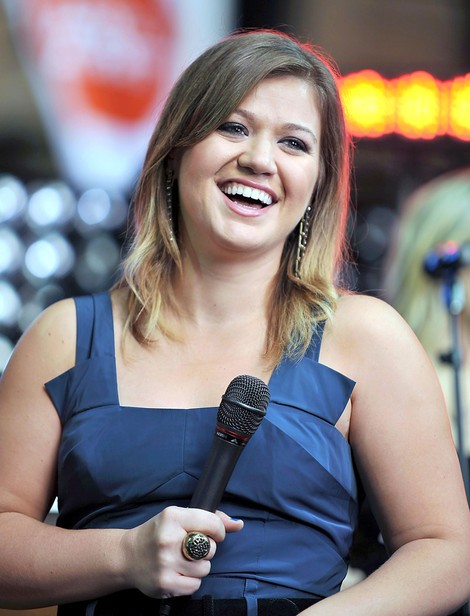 Singer/songwriter Kelly Clarkson refused to hand One Direction one of her tracks until she heard the boy band perform as she's "very particular" about who records her music.

The former American Idol champ told Simon Cowell, who manages the British-Irish act, she wouldn't give the group any material unless she was impressed with their voices.

She tells Britain's Daily Star, "Giving away my songs is not something I do lightly. I'm very particular about that because my songs are like my babies. If I wanted it done I can sing it myself. I'm such a writer's snob."

"People have asked for songs and I'm like, 'I can't stand their voice, they're not singing my song.' When Simon Cowell put me forward to write for One Direction I said, 'Let me hear them first.'"

Clarkson was won over by the pop sensations and agreed to let them include Tell Me A Lie on their debut album Up All Night.

She adds, "I like the story of them, how they came together as a group. While I wrote the song for me, it didn't fit in the current album as I never want an album to sound like one thought."

"One Direction have worked so well in America as well as the U.K. because people love a story, plus they have this innocence about them that attracts people."