Kelly Clarkson Moved By Seattle Cancer Patients' 'Stronger' Video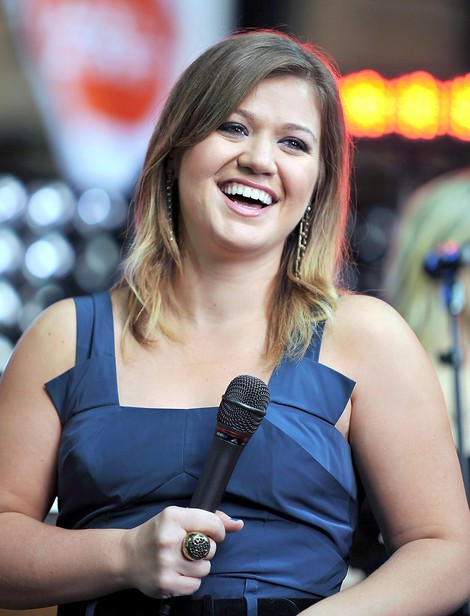 Singer Kelly Clarkson has promised to pay a visit to a children's hospital in Washington after several young cancer patients made a touching video to the tune of her hit song Stronger.

Leukemia sufferer Chris Rumble teamed up with doctors and fellow patients in the hematology/oncology unit at Seattle Children's Hospital over the weekend to make a heart-warming tape to send to his best pals and Wenatchee Wild hockey teammates back home.

In the YouTube.com clip, which has since gone viral, the 22 year old mouths along to Clarkson's anthem, with each of the kids dancing and holding up handwritten motivational posters.

Nurse Brittany Skinner tells Today, "It gave them something to shine through, I guess. Like the song said, 'What doesn't kill you makes you stronger.'"

The pop star recently got wind of the project and she was so touched by their courage and emotional connection to her track, she reached out to bosses at the medical center to plan a visit so she can greet her little heroes.

In a post on Twitter.com, she writes, "Oh my goodness y'all have to see this! It's beautiful! I can't wait to visit these kids and nurses! It's Seattle Children's Hospital, I believe. God Bless y'all!"