Kelly Clarkson Marries Brandon Blackstock In Tennessee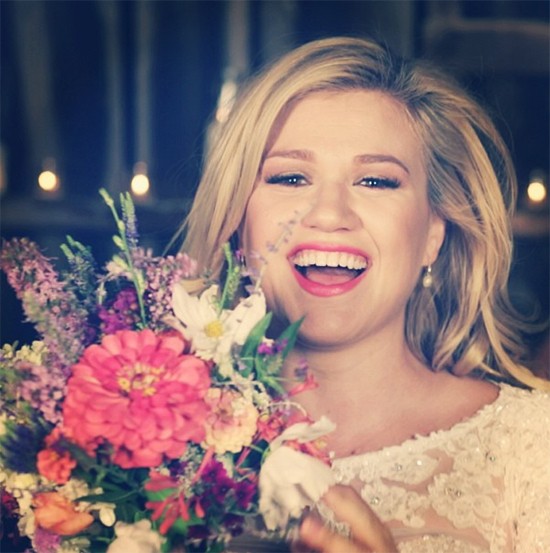 Kelly Clarkson and her fiance Brandon Blackstock tied the knot in a private ceremony in Tennessee over the weekend.
Hours following the Sunday ceremony, the sister of a chef at Blackberry Farm in Wallad posted on Twitter: "Kelly Clarkson got married at Blackberry Farm today... My sister is a chef at Blackberry Farms... CRAZY!"
This is the first marriage for Clarkson and second for Blackstock, who has two children.
Clarkson and Blackstock, who got engaged in December 2012, planned to have a large wedding but eventually scaled it back.
 
The pop star told Eonline.com, "We had a wedding planned, like a huge one - and we still have a wedding planned, but we're not doing the big huge one. We're just gonna go off with the kids and go get married and it's just gonna be literally, seriously small."
She told People magazine in August: People: "We are so busy that we finally just came to terms the other night and were like, 'So, we change our minds and we want to elope.' We just got so overwhelmed by it - all the decisions."