Kelly Clarkson Hints At Pregnancy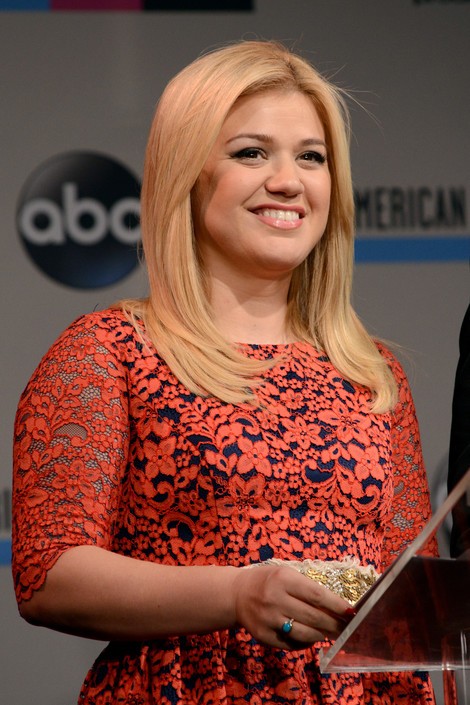 Kelly Clarkson has not kept her desire to become a mother a secret ever since she wed Brandon Blackstock. However, that doesn't mean she's ready to publically announce when she's carrying.
Clarkson was on The Tonight Show with Jay Leno when she revealed she and her husband are actively trying to get pregnant. She joked, "Practice makes perfect."
Leno then asked, "Are you pregnant now?" Clark indignantly replied, "What are you saying?"
Leno said that fellow talk show host Ellen DeGeneres always gets the pregnancy news before he does. "I always get this stars that come and go, 'I'm thinking about having a baby,' and then the next week they go on 'Ellen' and announce it there. So, I'm asking you, are you pregnant? Remember, you are under oath!"
Clarkson wouldn't budge, however, saying "We are not announcing anything right now. We're not, no." However, she added later, "I never wanted kids before, but now I want, like, five."