Kelly Clarkson Had Breakdown Trying On Wedding Dresses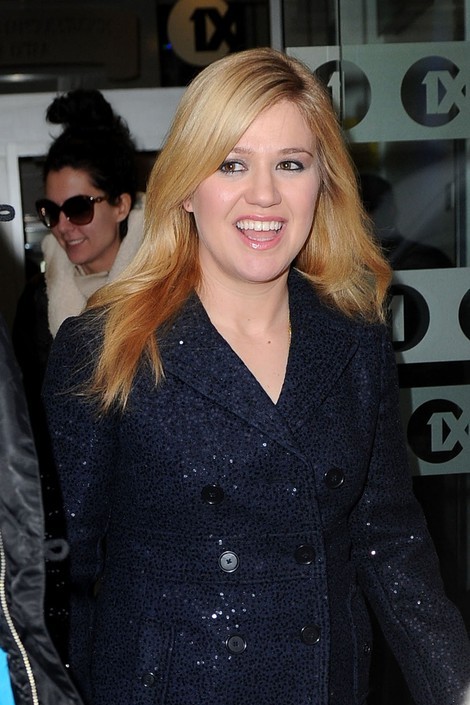 Engaged singer Kelly Clarkson had a breakdown while trying on wedding dresses because she didn't feel beautiful enough for the momentous occasion.

The Stronger hit-maker's boyfriend, Brandon Blackstock, proposed in December and last week she visited dress designer-to-the-stars Vera Wang's headquarters in West Hollywood to search for the perfect gown.

However, Clarkson, who will perform at the Grammy Awards on Sunday, admits her first fitting didn't go as well as she had hoped.

She tells People magazine, "I was in the changing room, and I looked at my armpits, and I was like, 'Are you kidding me? I look like a cave woman!' And then I took my pants off, and I was like, 'Oh my god, my legs match!' My nails looked like a hot mess; my eyebrows looked like bushes. I was so not a girl.

"I started tearing up because I'm like, 'This is not me. I'm usually not this gross. I'm just so busy!' And then on top of that, my friend got incredibly ill, like in the movie Bridesmaids. She's like, 'We are totally not going to get asked back here.'"
Nonetheless, despite the emotional setback, the 30 year old managed to find the dress of her dreams, revealing, "(It's) my personality in a dress. It's sweetly damaged. A little rock and roll. A little tattered. Nothing like a princess dress."

Clarkson has revealed she and her fiancé will exchange vows at their home in Nashville, Tennessee this autumn, and they are making the arrangements for the "earthy" ceremony.

She has decided on sunflowers and yellow roses for the floral arrangements, steak and turkey with gravy for the food, and a laid-back reception: "We have this amazing downstairs basement - pool table, darts, Mario Bros. (video game), movie theatre."

And, in a unique twist, she has asked Blackstock's 11-year-old daughter from a previous relationship to walk her down the aisle - barefoot. His other child, six-year-old Seth, will accompany his dad to the altar.