Kelly Clarkson Convinced Her Romance Was Doomed After Bad Omen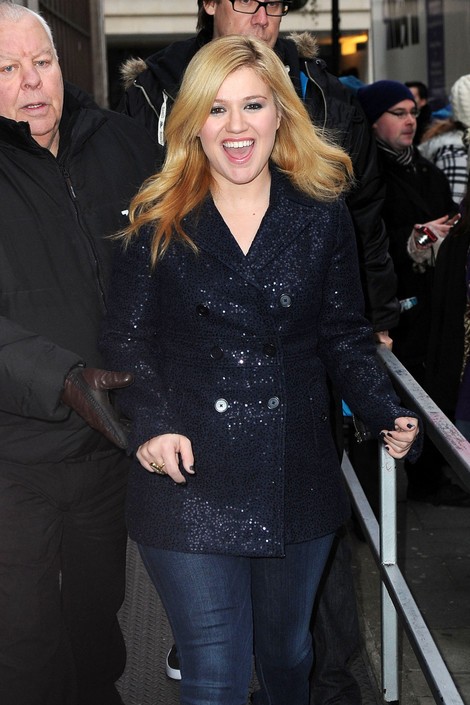 Kelly Clarkson feared her relationship with new fiancée Brandon Blackstock was doomed from the start because they went out for their first date on the day Whitney Houston died.

The singer recently announced her engagement to the tour manager, and she has now opened up about their early courtship, revealing she has known Blackstock for years but they didn't really grow close until last year's Super Bowl on February 3rd.

Clarkson went out on her first date with Blackstock a week later on February 11th, but she was left fearing the worst for the romance when she heard her idol, superstar singer Houston, had drowned in her hotel room bath tub that day.

She tells Cosmopolitan magazine, "We've known each other for years, but we didn't start talking until the Super Bowl last February... This is the funniest/worst thing ever: One of my superhero idols is Whitney Houston, and the day she died was our first date. I was like 'This is a bad omen'."

However, Clarkson is now convinced she has found true love with Blackstock and can't wait to walk down the aisle with him, adding, "Brandon's totally the one. I've never been so happy... (The night he proposed was the) happiest night of my life... Six years I was single before this."

"I've never been truly loved like I am right now."