Kelly Clarkson Confirms Pregnancy Just A Month After Her Wedding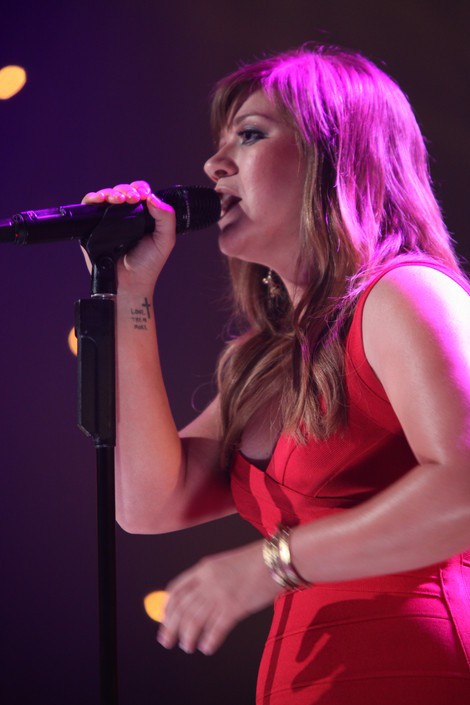 Less than a month after marrying fiance Brandon Blackstock in a small ceremony in Tennessee, Kelly Clarkson is pregnant.

The singer took to her Twitter page on Tuesday to announce her news, writing, "I'm pregnant!!! Brandon and I are so excited! Best early Christmas present ever."

Rumors have been swirling recently that the star was pregnant, and Kelly's made it no secret that she wants a baby as soon as possible.

During an appearance on Jay Leno's late night show last week Kelly said that she and Brandon were actively "trying" and that "practice makes perfect."

Leno practically begged her to announce the news on his show, saying that Ellen DeGeneres always gets the big stories out of celebrities.

"I always get thess stars that come and go, 'I'm thinking about having a baby,' and then the next week they go on 'Ellen' and announce it there. So, I'm asking you, are you pregnant?" he said during the interview.

But Kelly wouldn't give in to the pressure.

"We are not announcing anything right now," she said.

Blackstock has two children already from a previous relationship, the baby will be Kelly's first.