Kelly Clarkson Close To Setting Singles Sales Record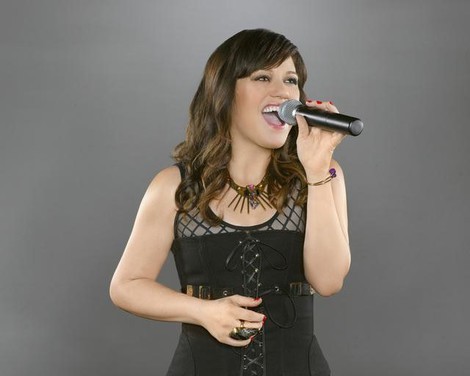 Kelly Clarkson is set to score an American Idol singles record next week if she can notch up another 50,000 sales of her hit Stronger (What Doesn't Kill You).
The girl power anthem is currently the second best-selling single from an Idol star - behind Carrie Underwood's Before He Cheats - with sales of over 3.4 million since its release earlier this year.
Clarkson's hit passed Jordin Sparks' No Air for second place on the sales list for the talent show stars earlier this week.
The singer and Underwood each have one more hit in the top five - Underwood's Good Girl is fourth and Clarkson's Dark Side is fifth, and the two singers dominate the rest of the top 10.