Kelly Brook Spends Another Perfect Day At The Beach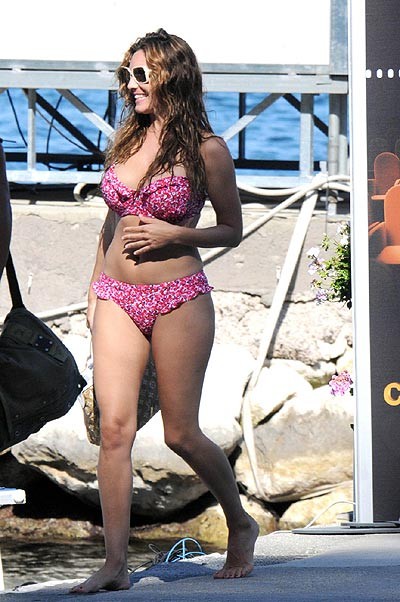 British supermodel Kelly Brook showed off her curves again on Saturday on the last day of her short trip to Ischia, Italy for the Global Film and Music Festival.

Kelly got one last day in at the beach during the trip to the Italian island, which sits off the coast of Naples.

The model/actress was spotted hanging out with actor/director Eli Roth during the trip, which her current boyfriend, rugby star Thom Evans, didn't make.

The 31-year-old stayed at the L'Albergo Della Regina Isabella hotel and was also spotted at the beach on Friday during the trip.