Kelly Brook Painted As A Snake For PETA Crusade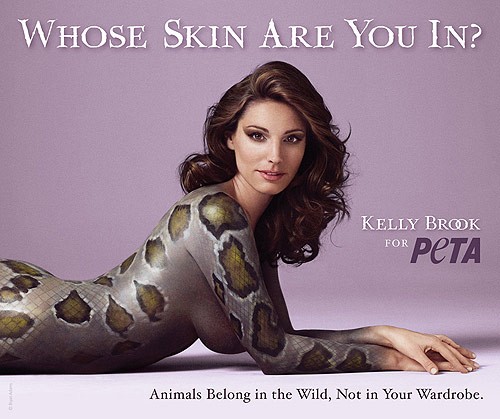 British actress/model Kelly Brook has stripped for a new People for the Ethical Treatment of Animals (PETA) campaign.

The Piranha 3D star disrobed at a London studio owned by rocker Bryan Adams and had her body painted to resemble a snake for the eye-catching photo shoot.

The images will be used on billboards alongside the slogan "Whose Skin Are You In? Animals Belong in the Wild, Not in Your Wardrobe."

Unveiling the advertisements on Thursday, Brook says, "It makes my skin crawl to think about the violent ways snakes, lizards, alligators and other exotic creatures are raised and killed for boots, bags and belts."

"Our message is to support the designers who are creative without being destructive, and go for the great fakes that pay tribute to the animals' beauty without killing them."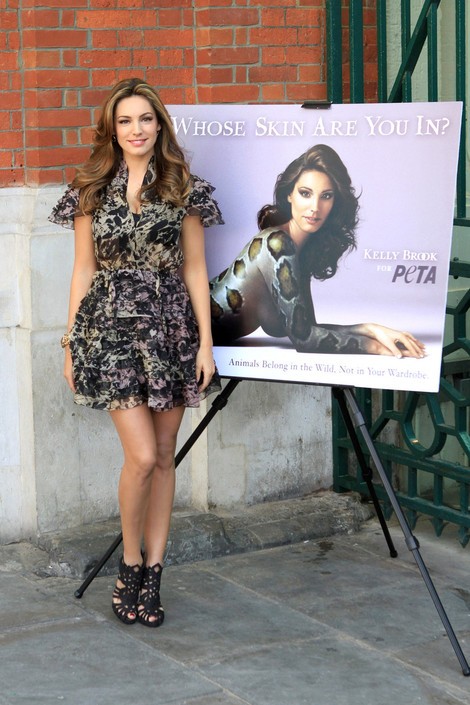 Learn more about how you can help prevent animal cruelty - visit PETA.org
Click to see full size & more info on these other celebrity PETA campaigns: