Kellie Pickler Volunteers At Nashville Food Bank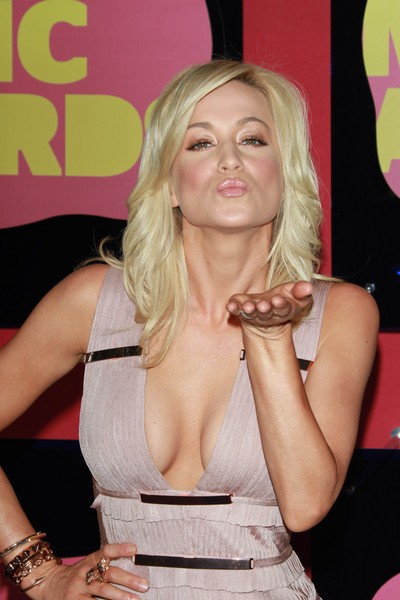 Country star Kellie Pickler took time out from her hectic schedule on Tuesday to volunteer at a food bank in Tennessee.

The Don't You Know You're Beautiful singer has signed up to be the spokesperson for the ConAgra Foods Foundation's Hunger-Free Summer drive, in association with the Feeding America organization.

Pickler was joined by local teenagers at the Nashville event, where she helped pack bags full of food for the needy before embarking on a tour of the center.

She says, "At some point, all of us have encountered hungry children in our own community, but I was shocked to learn that millions of kids may go hungry during the summer."
"That is why I am honored to be working with the ConAgra Foods Foundation and Feeding America to raise awareness of this problem and show there's help through programs like Hunger-Free Summer."