Kellie Pickler Salutes The Military With Star Tattoos And A Sexy Pictorial For Maxim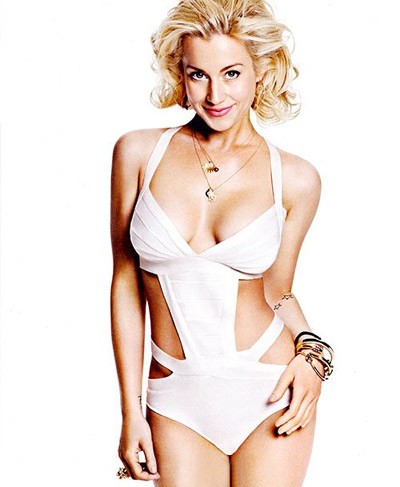 With a strong military background it's no surprise that former American Idol cast-off Kellie Pickler is one of the most patriotic stars around.

The singer spent a good part of her life raised to her grandparents after her mother disappeared and her father spent most of her childhood in prison. But her grandfather, a retired marine, instilled a set of values in Kellie that are close to her heart, and they inspired the singer to get involved with the USO tour and perform for America's troops on numerous occasions.

"I come from a military family," she says. "My grandfather is a retired Marine, and I've always had a great deal of respect for anyone who serves our country. It really does take someone special to sacrifice everything. I don't mean just their lives, either. There are men who are sacrificing the chance to hold their newborn baby!"

The 26-year-old country singer is another of numerous young stars getting in on the tattoo craze, and she commemorates each of her USO tours with fresh ink as a reminder of her gratitude toward the armed men and women defending the country.

"My grandmother would be mortified if she knew I had [tattoos]. She's passed away now, but she would say, 'Tattoos are the devil!' So my first tattoo, of course, was my grandma's name. I also have stars on my left arm for my USO tours, but I'm missing two."

See more of Kellie at Maxim.com or pick up a copy of Maxim's special Salute To The Military issue, on newsstands now. And check out the sizzling behind-the-scenes video of Kellie's Maxim cover shoot here.