Kellie Pickler Honored For Her Morale Boosting USO Trips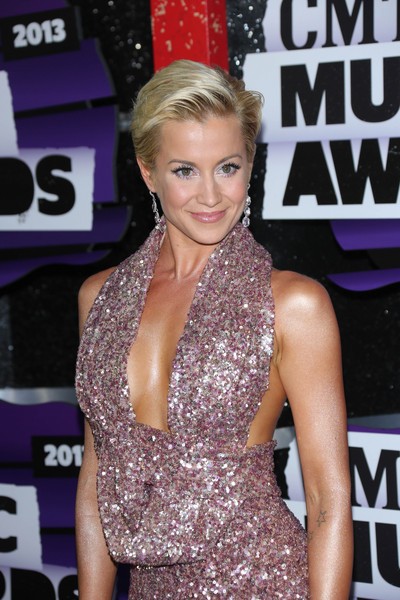 Country star Kellie Pickler has been honored with the Heart for the Warrior Award from the United Service Organizations of North Carolina.

The effervescent singer has headlined countless USO tours to U.S. troops overseas ever since she burst onto the scene as an American Idol contestant in 2007 and she was saluted for her efforts in building morale at the recent ninth annual Salute to Freedom Gala in Raleigh.

The Heart of the Warrior Award is presented to those who help to "lift the spirits of the troops and their families".

Speaking at the gala, Pickler said, "I am so blessed to have such a beautiful friendship with the people that make up the USO. I come from a military family. I've always had a great deal of respect for our servicemen and women."
"I work a lot with the USO, I love working with them. We've been able to do so many tours overseas."

It's not the only North Carolina honor the singer has received this year, her face has been carved into an eight-acre cornfield in Shelby.