Kellie Pickler Flaunts Her Shaved Head, Sexy Figure At CMAs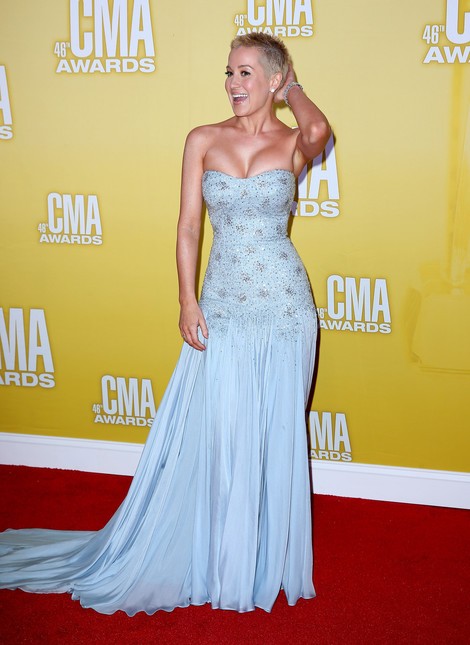 In September Kellie Pickler shaved her head in support of her good friend, Summer Holt Miller, who has cancer. The former "American Idol" star looked beautiful and proud of her shorn locks on the red carpet at Thursday night's Country Music Association Awards.
She showed off her pixie cut in a curve-hugging sleeveless light blue gown. When she first shaved her head she tweeted the experience was "one of the most incredible days of my life."
Pickler's act of selfishness makes her even more beautiful!
See more photos of Kellie...