Kellie Pickler & Derek Hough Take Home Mirrorball Trophy On 'Dancing With The Stars'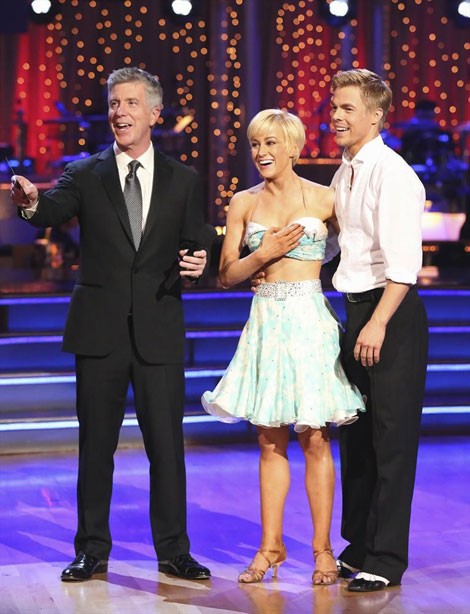 After 13 weeks and 17 rounds of dancing, "Dancing with the Stars" crowned two new winners. It's been a long and arduous road for the contestants, and last night's finale truly showed who had the superior legwork. Without too much deliberation, the recap of the events of the night starts here...

The show opened with the cast members of season 16 performing to Pitbull's "Don't Stop the Party" in a dance choreographed by Lacey Schwimmer.

DWTS fans voted via Twitter on which of the Freestyle dances they wanted to see again. The winning encore dance was from Kellie Pickler and Derek Hough.

Before he revealed the first results of the night, host Tom Bergeron announced that on Monday night ABC.com was down during the east coast broadcast, and fans could not vote online; as a result, none of the online votes were counted.

The couple who came in fourth place was gold medal Olympic gymnist Aly Raismann and Mark Ballas. The entire Ballroom gave Aly and Mark a standing ovation.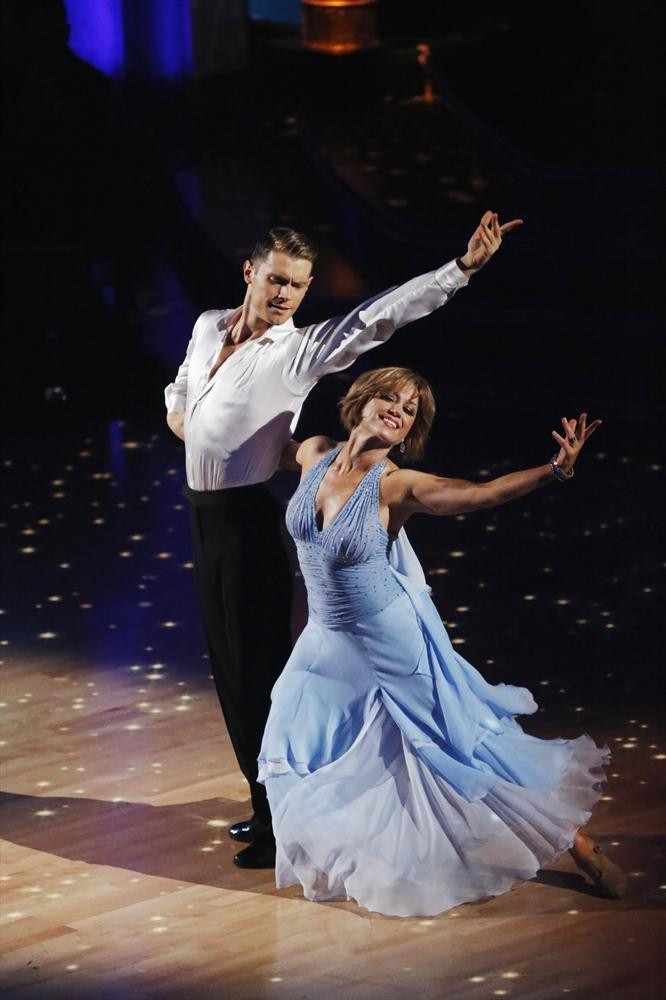 The three remaining couples had to perform one more dance for judge's points that would be added to their total scores.

Total scores...from Monday night...
Jacoby and Karina – 56
Aly and Mark – 61
Kellie and Derek – 64
Zendaya and Valentin - 65

The women of season 16 danced together - the pros, the Troupe, and the three finalists.

Country singer Wynonna returned to the Ballroom but this time it wasn't for a dance but to sing "I Want to Know What Love Is" as Tony and Peta danced.

Lisa and Gleb returned to dance a Foxtrot. Head judge Len Goodman cut in for a short dance with Lisa and earned a score of 10 from Bruno.

After having to withdraw from the competiton after only two weeks of dancing, Dorothy Hamil returned to dance a Viennese Waltz and was joined by season six champion Kristi Yamagoochi. Dorothy said that she never dreamt of doing anything with Kristi.

Andy Dick joined up with his former partner Sharna to reprise their royal Jazz dance to "Poker Face".

International star PSY came to the Ballroom to perform his new hit song "Gentleman".

The pros of season 16 returned for one final dance.

Latin star Pitbull made a return visit to the Ballroom to give the network television premiere for his new single.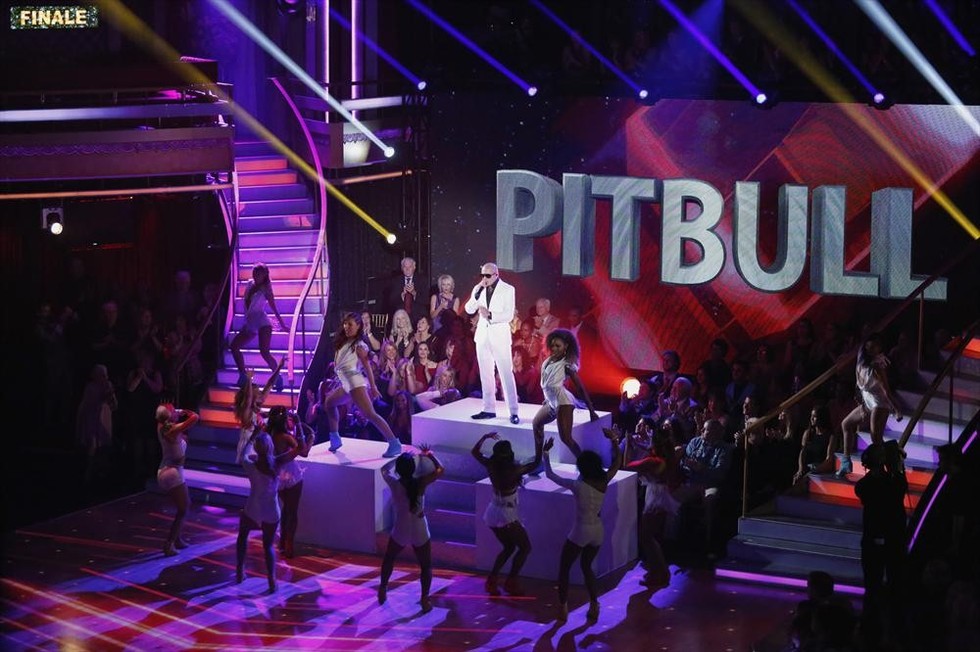 After rehearsing for only an hour, the last three couples performed their instant dances. Jacoby and Karina took to the dance floor first with a Salsa. The judges said that Jacoby was full of fun, had charisma, showmanship, and proved that he deserved to be there.

Next up was Kellie and Derek with a Jive to Little Richard in a performance that had Bruno comparing her to Derek's dancing sister Julianne Hough. Len called the dance clean, precise, sharp, and awesome.

Last up were Zendaya and Valentin with a Jive that had Len saying Zendaya doesn't just dance, she performed and Bruno said that she was a pitch perfect performer who had her own unique style.

All three of the couples earned perfect scores for their dances.

As the couples waited to learn their final results, Jessica Sanchez sang "Feel the Moment".

Finally it was time for the results....

In third place was Jacoby and Karina

Second place went to Zendaya and Valentin

...and the winner of season 16 on "Dancing with the Stars" was Kellie and Derek! Before the season began, Derek had said that he would not be back for the season but changed his mind at the last minute.

"Dancing with the Stars" will return for a new season in September but will only appear on one night instead of two.