Kellie Pickler And Wynonna Judd Give 'Dancing With The Stars' A Country Feel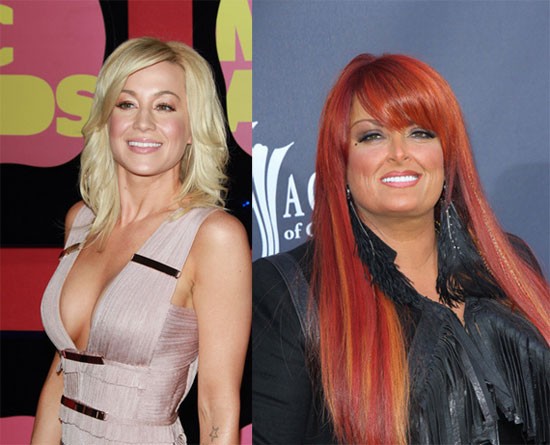 'Dancing with the Stars' has a country look to it this season, as it was officially announced this morning that singers Kellie Pickler and Wynonna Judd will be joining the cast of ABC's dancing completion. Fans of the country genre will be enticed to tune in as well as maybe some 'Idol' fans; as Pickler is also the first former 'American Idol' star to compete on the show.
Other new 'DWTS' cast members include comedians Andy Dick and D.L. Hughley, 16-year-old Disney star Zendaya Coleman, General Hospital's Ingo Rademacher and boxer Victor Ortiz.
U.S. Olympic gymnast Aly Raisman, figure-skating legend Dorothy Hamill and reality personality Lisa Vanderpump will also put on their dancing shoes for the TV contest.
The new batch of hopefuls will kick off the 16th season of the popular show on March 18 on ABC.