Kellan Lutz And Girlfriend Sharni Vinson Show Off Their Hardbodies Down Under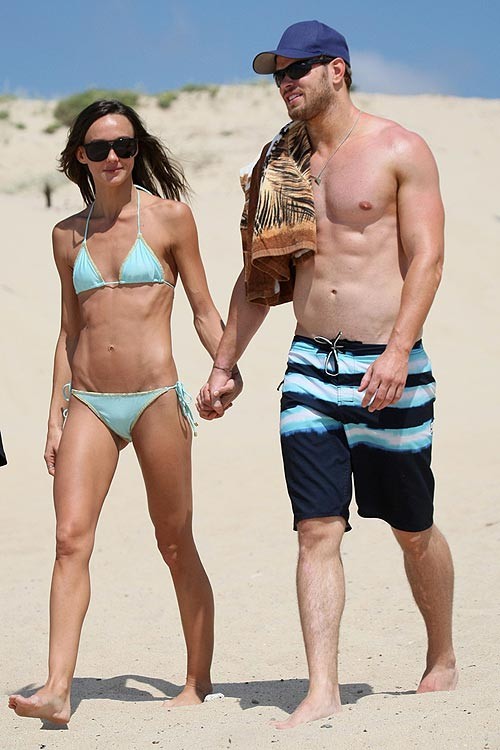 Twilight hunk Kellan Lutz and his girlfriend Sharni Vinson spent the day at the beach in Cronulla, which is just south of Sydney, Australia, on Sunday showing off their impressive beach bodies.

The fit pair frolicked in the waters and it even appeared that Kellan was trying to pull off his girlfriend's bikini.

Together for just over a year, the couple appeared very happy playing on the beach.

After a long-term romance with 90210 star Annalynne McCord that ended in 2010, Kellan began dating the Step Up 3D star; and last year he told radio host Ryan Seacrest he couldn't be happier.

"She's a happy person, which really just clicks with me," he said. " It's just great to have someone you can smile with all the time. It's really special."

The couple had known each other for a while before Lutz finally made the phone call and they finally hooked up. They had met long before that call at a reading for Step Up 3D; but when they finally got together everything seemed to fall into place -- even their love of fitness.

"He does his push-ups with one hand holding me," she told Australia's Herald Sun last fall. "so that is his new workout."

The couple are spending the holidays together in Sharni's native Sydney.