Keith Urban To Donate 'For You' Royalties To The U.S. Navy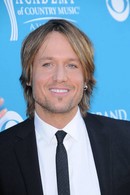 Country star Keith Urban is donating all proceeds from his Act Of Valor track For You to the United States Navy to provide aid for members of the armed forces.

The Somebody Like You hit-maker wrote the track for the military-themed action movie, which tells the story of real-life Navy SEAL operations, and he performed the tune for the first time at the 2012 Academy of County Music Awards earlier this month.

Speaking about the inspiration behind the project, he said, "After seeing Act of Valor, my co-writer (Monty Powell) and I wanted to capture the essence of not only what these men and women do so extraordinarily, but how that relates to all of us."

"Valor shows us what they are willing to give their all for, which made me wonder, 'What am I willing to give my life for?' For You is intended to allow the listener to define who that is for them."

Urban has now decided to hand over all the song's royalties to the Navy SEAL Foundation, which supports the families of those serving in the elite sea, air, and land group.

He tells Country Standard Time, "I felt so privileged and honored to have been given the opportunity to be a part of Act Of Valor and to shine a different kind of light on the work that the SEALS do."

The single was released on Monday.