Keith Urban Dedicates Album To Nicole Kidman

Keith Urban has publicly declared his love for Nicole Kidman by dedicating his latest album to his movie star wife.

The star released Get Closer last week and included a heartfelt tribute to the Moulin Rouge! actress in the sleeve notes. In the message, Urban admits he is deeply in love with Kidman and promises to be a "better man" for her and their two-year-old daughter, Sunday Rose.

He writes, "Nicole Mary - I continue to be brought to my knees by this love of ours... I am in awe of how this blessed family we are creating stretches and fearlessly opens my vulnerable heart (sic)."

"I just want to be a better man, for you, and father for our heavenly Sunday Rose, and have you go to sleep every night knowing that no one has ever, or will ever, love you as much I do... and all we need is faith."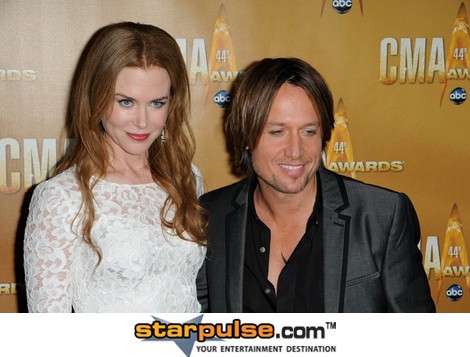 Click Here For More Keith Urban Pictures