Keith Urban Cuts His Signature Hair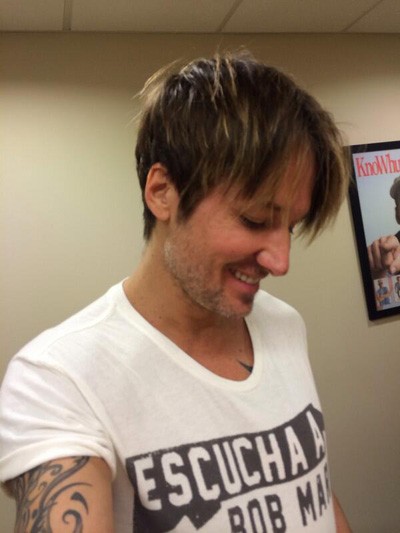 Keith Urban's shoulder-length hair is as recognizable as his face - but yesterday the country star sat in a barber's chair for a drastic change.
Urban tweeted, "Snow ain't the only thing falling in Nashville today!!" with a photo of a barber's chair surrounded by his hair. He then wordlessly uploaded a photo of his new haircut, which has rid the musician of his mullet. The top is still pretty long, however, and the blonde highlights remain.
Urban's twitter profile still shows the "classic" Urban hair promoting his album Fuse on iTunes.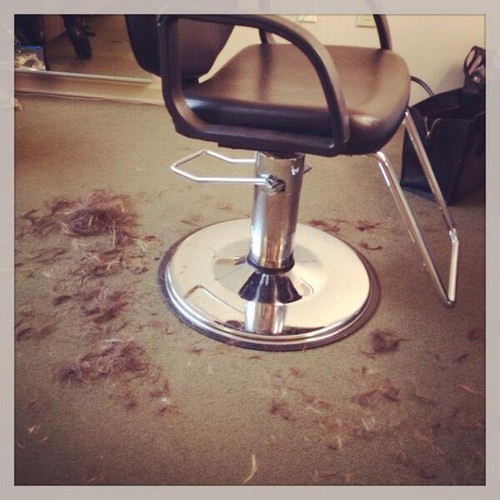 People magazine's latest cover may be the last media appearance of the longer hair. In the November issue, he talks about his marriage with Nicole Kidman and their two daughters. "I'm a guy, so I'm not used to having to maintain anything. I'm used to achieving something, and good, that's done, move on to the next thing. No, no, this marriage, this family, it's a garden. It's not fixed and then you move on; it's maintained on a daily basis. I finally get that now," he said in the interview.