Keith Richards Writes Children's Book Inspired By His Grandfather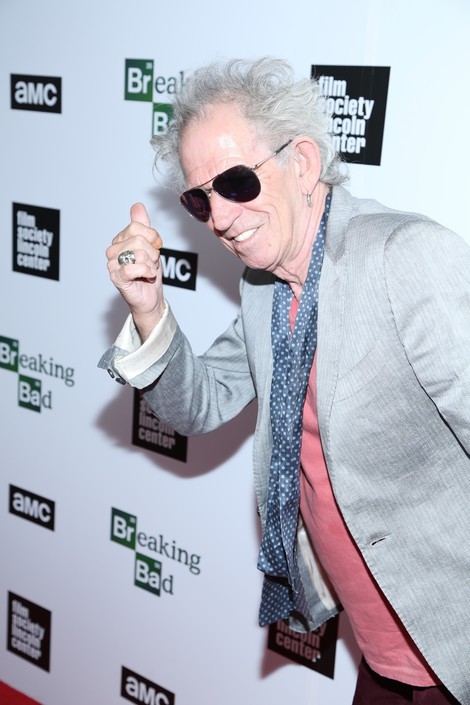 Rolling Stones guitarist Keith Richards and his daughter Theodora are writing a children's book based on the rocker's life.
"Gus and Me: The Story of Granddad and My First Guitar" will center on Richards' jazz playing grandfather Augustus Dupree, also known as Gus, and how he got his grandson, Keith, interested in music.
Richards, 70, said in a statement: "I have just become a grandfather for the fifth time, so I know what I'm talking about. The bond, the special bond, between kids and grandparents is unique and should be treasured. This is a story of one of those magical moments. May I be as great a grandfather as Gus was to me."
Theodora, 28, will illustrate the book with images inspired by photographs from her father's childhood.
"When I found out they wanted me to be a part of this project, my immediate instinct was to say yes, and I am so happy I did," she said. "To be able to explore my father's relationship with his grandfather was a gift in itself."
The book, published by Little, Brown Book Group, is scheduled to be released on Sept. 9.
Little, Brown publishers' Megan Tingley told the BBC: "Who wouldn't welcome the opportunity to meet Keith Richards as a young boy? Gus and Me invites readers to be in the room at the electrifying moment that Keith holds a guitar in his hands for the first time."
Richards released his memoirs "Life" in 2010. Rolling Stones singer Mick Jagger revealed in January that he will never write an autobiography.