Keira Knightley Shows Off Her Teeny Tiny Waist At Paris Fashion Week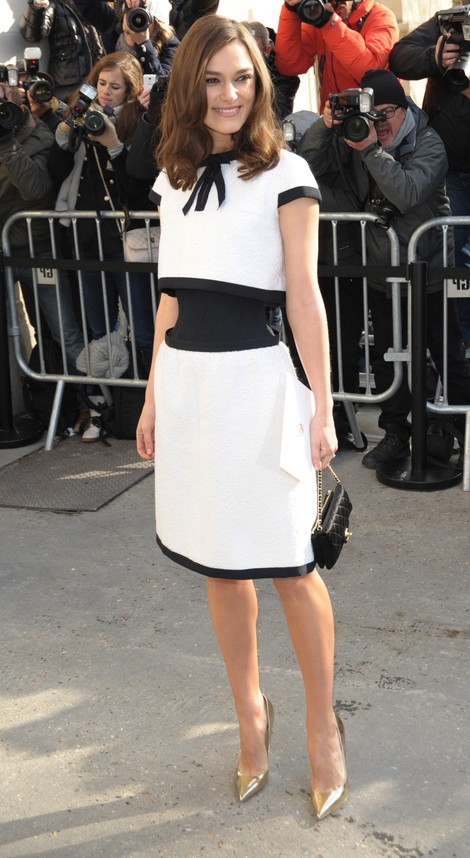 Keira Knightley attended the Chanel ready-to-wear collection fashion show at the Grand Palais in Paris, France, on  Monday. The actress stunned in a black and white two-piece Chanel ensemble that showed off her tiny little waist.
Knightley has always been thin and admitted last month that her grandmother and great-grandmother had anorexia. Over the years it's been rumored that she battled an eating disorder, a judgment she's always denied.
She told Britain's Daily Express: "The anorexic stuff is always going to have an impact, so I think it did hit pretty hard. I knew I wasn't anorexic, but it made me think maybe my body is somehow not right. Or my face is not right."
The actress credits her slim figure to good genes and a fast metabolism.
Knightley recently appeared in "Jack Ryan: Shadow Recruit."