Keira Knightley Shows A Tiny Bit Of Skin At 'Dangerous Method' Premiere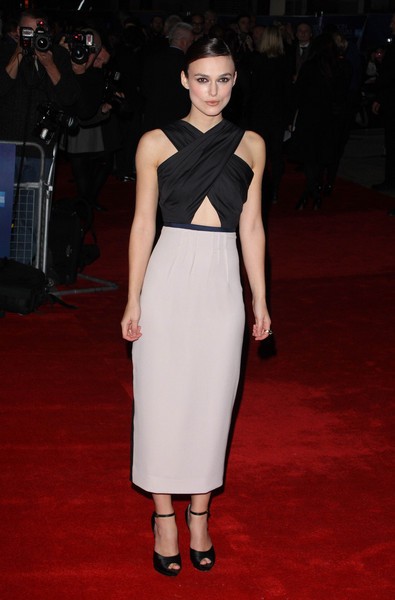 The conservative Keira Knightely wore a cut-out dress to the "A Dangerous Method" premiere in London yesterday. It's not often the actress shows off her tummy.
In the film Carl Jung (Michael Fassbender), a disciple of Sigmund Freud (Viggo Mortensen), uses Freudian techniques to treat Russian-Jewish psychiatric patient Sabina Spielrein (Knightley). But the deeper Jung's relationship with Spielrein grows, the further the burgeoning psychiatrist and his highly respected mentor drift apart.
The film made headlines because in one scene, Knightley's character is violently spanked. The actress has admitted she initially didn't feel comfortable accepting the role.