Keira Knightley Says Her 'Ridiculous' Career Has Been 'All Smoke And Mirrors'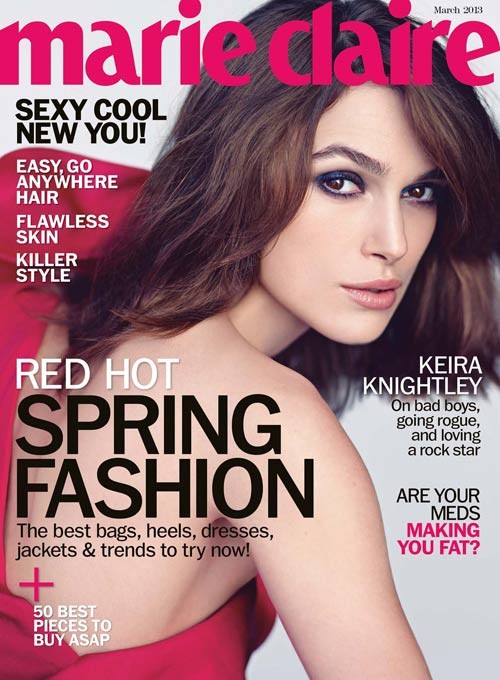 Keira reveals that her parents were also actors but there were times when they were "hugely out of work" and didn't know if they would even be able to keep the family's home; so she doesn't take her job for granted.

"It's a very insecure profession. I've always seen it for what it is. So when I started getting work, it's like this tiny space opened up and I needed to jump in and go with it," she says.

But the Oscar-nominated star doesn't take her own career that seriously.

"My career is on the verge of being ridiculous all the time; it's all smoke and mirrors," she says.

The British actress also talks about royal couple Prince William and Catherine, the Duchess of Cambridge's recent baby news.

"I'm over the moon about the royal baby," she says. "But I really can't mount an argument in favor of monarchy.

"Is that treason? Do I have to turn in my passport?"

Head over to MarieClaire.com to check out Keira's cover shoot for the magazine. The March issue of Marie Claire hits newsstands Tuesday, February 12th.