Keira Knightley 'Not Afraid' To Get Naked On The Big Screen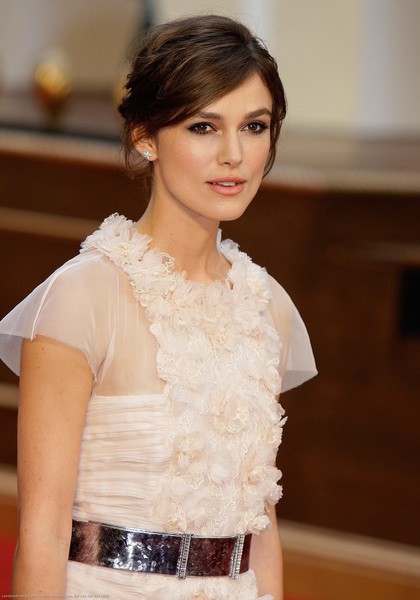 Some actresses have special nudity clauses that prevent them from showing too much flesh on screen, while others (such as Kate Winslet) have no problem revealing all on film. Keira Knightley also falls in the latter category.
Knightley has stripped off for films such as "The Duchess" and "The Edge of Love," and she doesn't have a problem getting naked for work.
"I'm not prudish when it comes to nudity. If the role calls for nudity, then I'm going to be naked. I'm not afraid to expose myself that way," she told The Mirror.
The actress is engaged to Klaxons rocker James Righton and says real love is more difficult to portray on the big screen than passion.
"I'm much more worried about revealing personal sides to myself, which I find harder to do. The hardest thing to capture about love is the actual physical intimacy between two people," she added.
 
"The way two people behave when they are next to each other and touching each other, holding hands, resting your head on your partner's shoulder. In your personal life, you generally don't think about the fact you're touching your partner. That's a difficult thing to capture on film."
Knightley stars in "Anna Karenina" about the aristocrat who has a life-changing affair with the affluent Count Vronsky (Jude Law).