Keira Knightley Marries UK Rocker In Southern France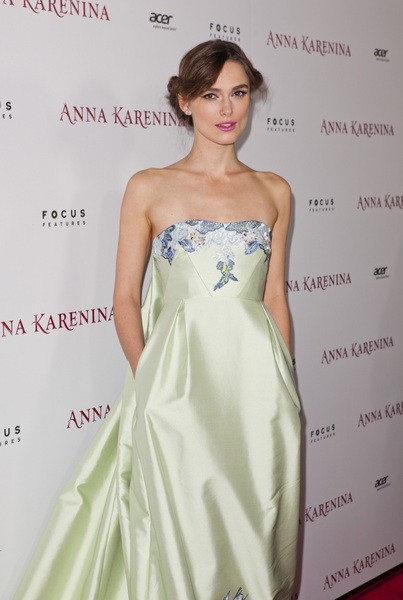 Keira Knightley wed rocker James Righton in the South of France today. The stars held an intimate ceremony in front of just a dozen friends and family members in the town hall of Mazan.
The bride was beautiful, wearing a daisy chain-style garland of flowers in her hair. She donned a simple dress with a tulle skirt, a cropped Chanel jacket, and pink ballet flats. The Klaxons star wore a navy blue suit.
Photographers snapped the newlyweds holding hands as they left the town hall and sped off in a silver car, as their guests applauded and waved them off.
A reception is reportedly being held at at Knightley's mom Sharman MacDonald's nearby home. Knightley and Righton will throw a second party to toast their nuptials when they return to the United Kingdom.
Knightley recently opened up to Marie Claire about her two-year relationship with Righton. She explained that opposites attract. "I'm not someone who listens to a lot of music. But I get wonderful perspective by being with someone who is less like me than more like me. The way he thinks is something I don't get. We come at things from totally different angles," she explained.
Knightley has starred in films such as "The Pirates of the Caribbean" franchise and "Anna Karenina." She appears in the upcoming Can A Song Save Your Life, about a music industry exec and a rising star.