Keira Knightley Is Gorgeous In Green At 'Anna Karenina' Premiere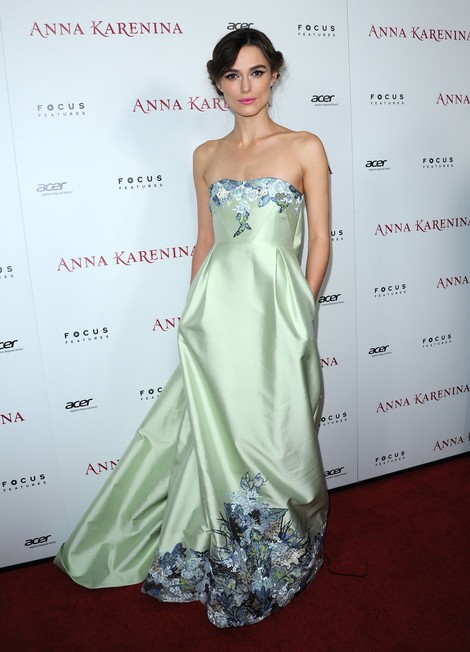 Keira Knightley attended the Los Angeles premiere of "Anna Karenina" at the ArcLight Hollywood Theatre on Wednesday night.
The slender star chose a romantic gown - she wore a strapless, floor-length Erdem dress with embroidered flowers on the bodice and bottom hem.
The actress recently opened up about rumors that she battled an eating disorder. She told Allure magazine, "I knew I wasn't anorexic. But maybe my body is somehow not right."  She has since come to terms with her tiny frame and added, "I don't mind exposing my t*ts because they're so small - people really aren't that interested!"
In her new film, Knightley stars as the title character, a Russian woman who cheats on her respected husband (Jude Law) with a young soldier (Aaron Johnson) and suffers greatly for her betrayal. "Anna Karenina" hits theaters on Friday, Nov. 16.
See more photos of Keira...