Keira Knightley In London: Is She Too Thin?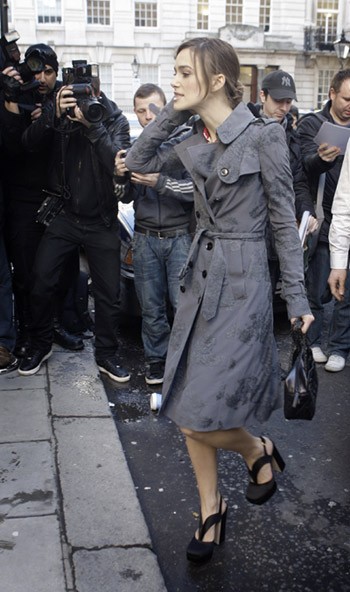 New photos of Keira Knightley show the star looking quite tiny. Wonder what she looks like underneath that overcoat?
She arrived at the Haymarket Hotel in London for the 34th Laurence Olivier Awards Nominees lunch today wearing a gray embroidered coat and chunky black heels. Keira has always been known for her svelte figure, but she looks like she could snap like a twig.  Is she too thin?
The "Pirates of the Caribbean" star is Elle magazine's March Covergirl and addressed criticism that she's not such a great actress. She said, "Oh, they still say that! Every time I do an interview with the English press, one of their questions is, 'How do you feel knowing that everyone thinks you're a sh*t actress?'"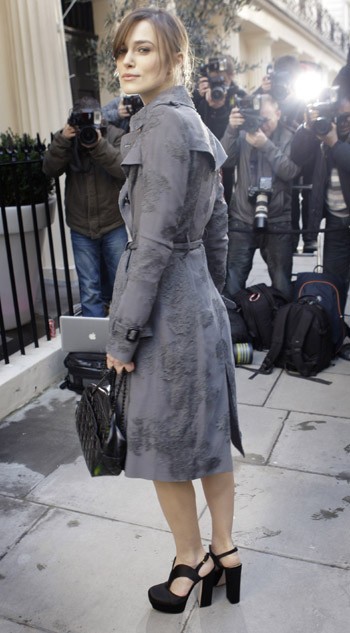 See more photos of Keira here!