Keira Knightley Goes Topless For The September Issue Of Interview Magazine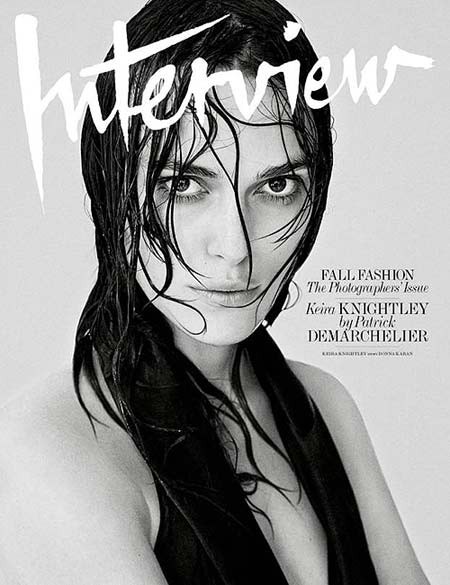 Keira Knightley has gone topless in a tasteful new photo as part of her shoot for the September 2014 issue of Interview magazine.

The British actress wears just black pants and black lace gloves as she stands before the camera in the racy new images by photographer Patrick Demarchelier.

Keira has a pair of upcoming films this fall, comedy "Laggies," in which she stars opposite Chloe Grace Moretz and Sam Rockwell, which opens in October, followed by "The Imitation Game," about cracking the Enigma Code in World War II. She stars opposite Benedict Cumberbatch and Mark Strong in the film.

Looking ahead a year, Knightley will also star in fall 2015's "Everest," about the 1996 mountain climbing expedition that ended in disaster when a powerful blizzard overtook the mountain and killed eight climbers. The expedition was chronicled in author Jon Krakauer's book "Into Thin Air" (a must read!)

See Keira's nsfw topless shots on page 2 (slightly censored, of course) or head over to Interview's official site to check out the uncensored photos.