Ke$ha Wears A Colorful Leotard, Fishnets & Knee-High Boots On The 'Today' Show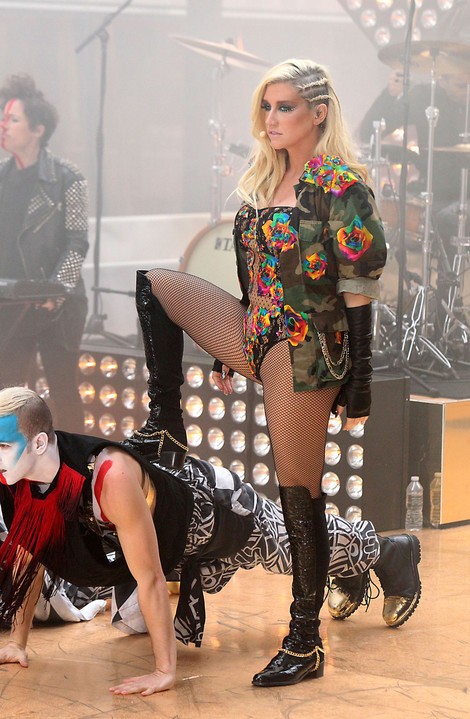 Ke$ha performed on the "Today Show" in a multi-colored lace body suit featuring an inverted cross on the front in New York City today.
She paired the look with fishnet stockings, black knee-high boots, and a camoflauge jacket.
Blonde haired dancers writhed around the stage as she performed her latest single, "Die Young." She also sang her hit songs "We R Who We R" and "Blow."
Her new book, "My Crazy Beautiful Life," was also released today.
See more photos of Ke$ha on "Today"...