Ke$ha Uses Her Boobs To Help Her Write Songs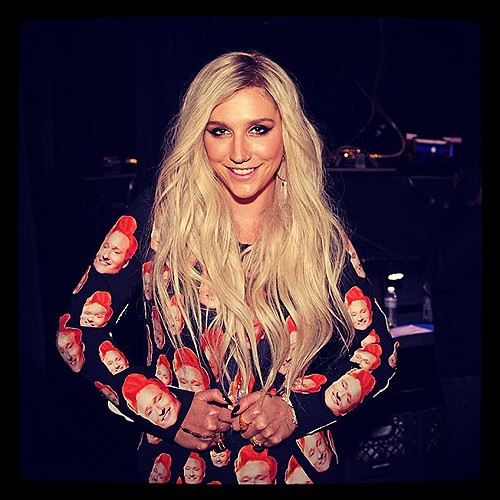 Pop star Ke$ha has revealed one of the secrets to how she writes her hit songs: with her boobs.

The eccentric singer was a guest on Conan O'Brien's TBS show Tuesday night, and in addition to wearing an awesome Conan-print micro-dress and showing some serious leg, she explained how she lets her boobs pick out the notes of what ultimately become some of her songs.

"It started as, like, a joke, but then it seriously has produced some of my favorite songs on my new record," she says. "What I do is, I turn off all the lights and I walk over to the piano and I gently lower myself -- my boobs... onto the keys and I just let 'em tickle the ivories."

The "Die Young" singer also shares her love of putting beards in her mouth.

"I've always liked beards, because I feel like, sometimes it's like, 'Is he homeless?' Or... it's like a really fun game."

The singer also reveals what her song "Gold Trans-Am" is all about.

Check out Ke$ha's interview in the Conan videos below...