Ke$ha Unveils Her Latest 'Body Art'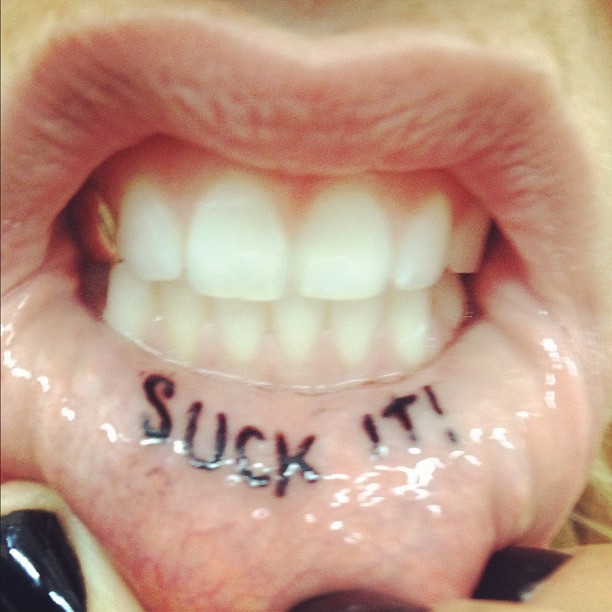 Pop star Ke$ha has added to her body art collection with a risqué new tattoo on her bottom lip.

The TiK ToK hit-maker already boasts an anchor design and a skull and crossbones on her wrist, and now she has had the words 'Suck It!' branded on the inside of her lip.

Ke$ha took to her Twitter.com page to share a photo of her tattoo artist as well as her suggestive new inking, announcing, "New tatt!!!"

The singer is also a big fan of homemade tattoos - she gave Flaming Lips frontman Wayne Coyne his first with a smiley face on his toe, and left rocker Andrew W.K. with a scar on his arm after her amateur attempt became infected.