Ke$ha Thinks Everyone Should Be Covered In Glitter & Loves Quarters (Pics & Video)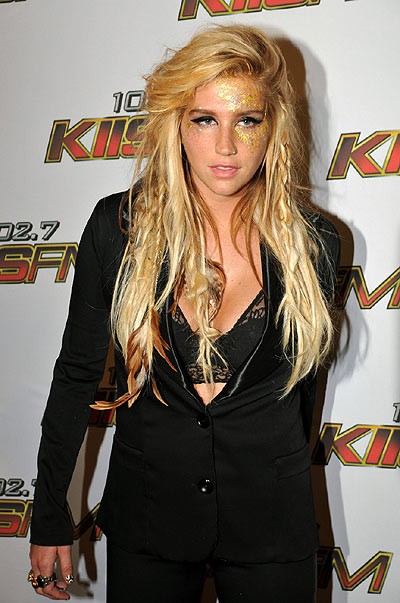 Ke$ha glittered in gold and showed off her black lace bra at the KIIS FM Wango Tango concert in Los Angeles Saturday.

Wednesday night, The "Blow" singer revealed that she loves glitter and thinks the world should be covered in it on Conan O'Brien's TBS show.

"I feel like glitter makes everything more beautiful," she told Conan. "I like to cover myself in glitter, I like to cover everybody I meet in glitter... my fans in glitter."

The singer then demonstrated her glitter gun, which she uses on stage at all of her concerts, and shot the stuff all over the show's set.

She also talked about her love of beards (Conan just got his shaved off by Will Ferrell - watch it here) and one of her strange turn-ons - quarters.

"I was doing laundry one day and... I had a big bag of quarters and I was just running my fingers through them and they were jingling and touching each other... and I got a lady-boner," she says.

Conan happened to have a bag of quarters handy, and said, "I just want to see what a lady-boner looks like."

Check out the video of Ke$ha's interview below...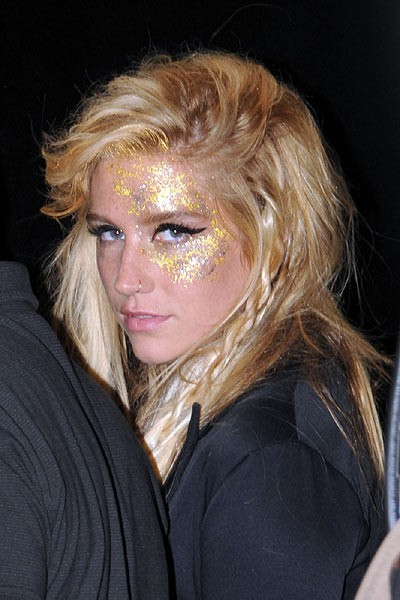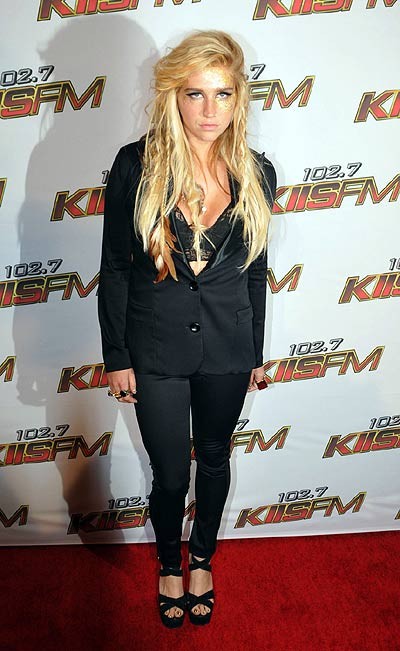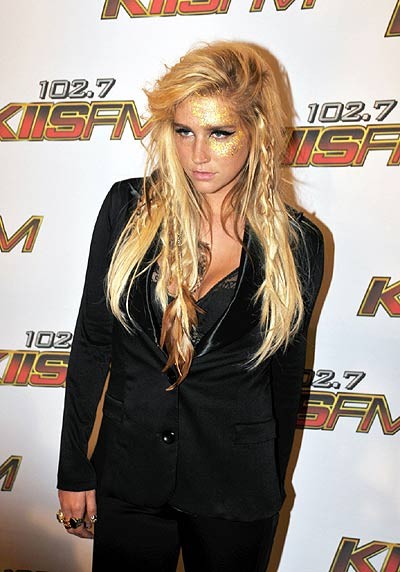 More: Celeb Photo Features | Fashion Photo Features
Click here for all the latest Ke$ha news & articles!
Click for more great Ke$ha pictures: