Ke$ha Steps Out In Odd Floral Lingerie, Praises Europe's Ban On Animal Testing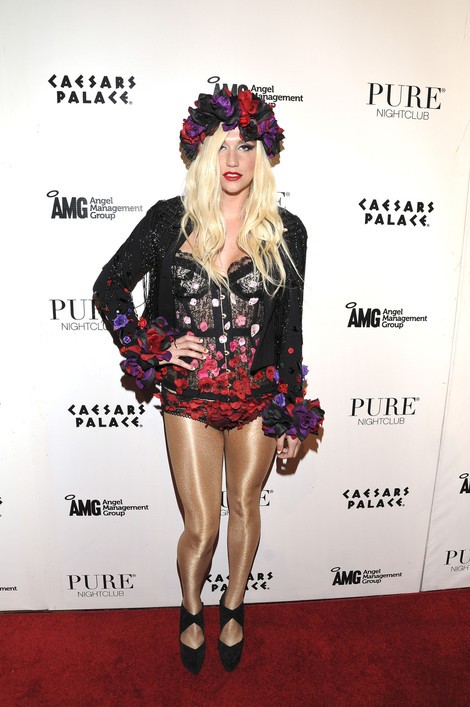 Last night Pure Nightclub celebrated its anniversary party with special guest host Ke$sha at Caesars Palace Hotel and Casino in Las Vegas.
The pop star wore an unusual getup - she paired black lace lingerie with a floral headpiece and sweater with matching flowers on the sleeves. She also wore gold shimmering tights.
Ke$hsa recently praised officials in Europe for banning the sale of animal-tested products. The singer, who is a global ambassador for Humane Society International, wrote in an open letter that she has "renewed faith in humanity."
She added: "To care so deeply about the suffering of animals... demonstrates something beautiful about the human spirit. So that's why I'm writing this open letter to the global cosmetics industry, because beauty is supposed to symbolize something wonderful and pure and transformational... None of those things are true of animal testing. Animal testing is ugly - period."
See more photos of Ke$ha...