Ke$ha Shows Off Her Legs In Tiny Gold Lace Shorts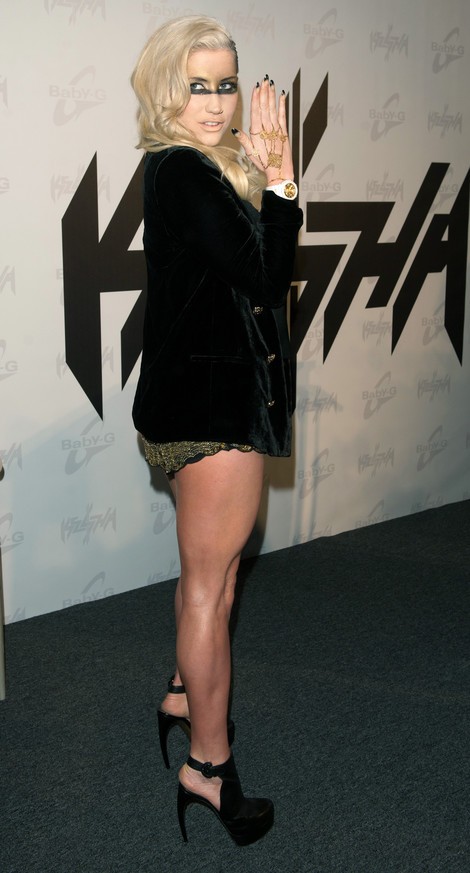 Ke$ha unveiled her newest watch design in collaboration with Baby-G at the SLS Hotel Beverly Hills in Los Angeles, Calif., on Monday. The singer wore teeny tiny shorts, a black velvet jacket, and chunky stilettos.
She added pizazz to the ensemble in signature Ke$sha style by applying unique gold and black make-up to her face.
The pop star, who shot to fame in 2009, will release her memoirs, "My Crazy Beautiful Life," in November. She explained in a statement earlier this mont, "In these pages, I'm revealing a more complete picture of what my life is really like. It's not all glamorous and it's not all pretty, but it's all real."
See more photos of Ke$ha...