Ke$ha Shares Sexy New Thong Pics To Help Promote Upcoming Second Season Of Reality Show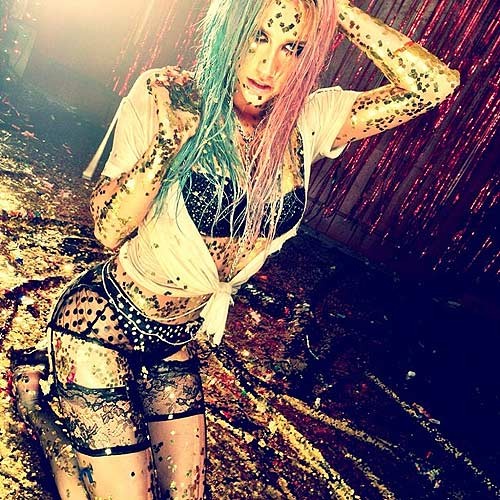 Who knew Ke$ha had a sexy backside?

The singer got in on the recent "show as much skin as possible" trend started by Miley Cyrus on Thursday, posting a few selfies while on her hands and knees wearing a thong and a sexy black garter belt and thigh-highs.

She also shared a couple shots of herself covered in her favorite substance: glitter.

"IM HAVING. FUN." she wrote about the glitter. She also closed in on her chest, writing, "glitter t**ts (sic) anyone??"

Ke$ha then wore a t-shirt with the words "high fa$hion" written on it with an arrow pointing to her derriere.

Earlier this year a six-part documentary about the singer called "Ke$ha My Crazy Beautiful Life" aired on MTV, and the series did well enough to warrant a second season, which kicks off Wednesday, October 30 at 10:30 p.m.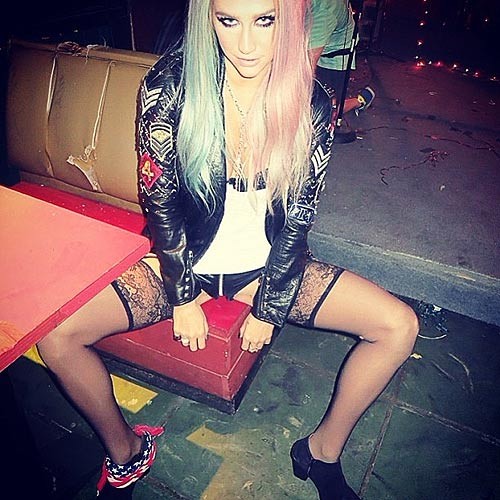 See the nsfw images on the next page...