Ke$ha Says It Would Be 'Douche-y' If She Worked Out To Her Own Music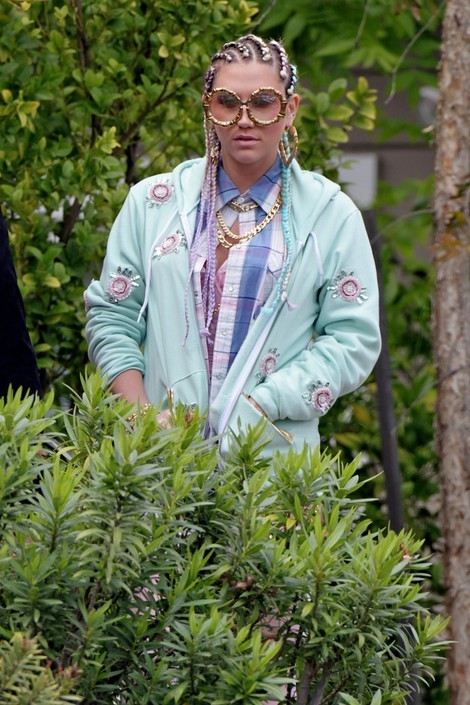 Ke$ha doesn't party after she performs - she goes for a jog. The pop star stays in shape by eating healthy and exercising regularly, even if that means running at night.
She told Self magazine:  "On tour, I usually get offstage around 11pm with the most intense adrenaline rush, so I put my (sweatshirt) hood on - nobody ever recognizes me - hit the streets and run until I get exhausted. It's nice to get to actually experience the world and exercise at the same time."
She added, "People think I sit around and drink whiskey all day, but I couldn't keep up on a three-month tour if I were getting hammered every night. My show is very energetic - I dance and sing at the same time and run around. Training for a tour is like training for a marathon. When I'm eating healthy and working out, it helps me stay sane and exude confidence...
 
"I bike, I swim and I love yoga. I also love rock climbing, which I've done since I was 16. It's meditative and great for toning your arms and back. I love to run, too."
The singer prefers to run without music distracting her. "I like to be in nature. I've heard my music is great to work out to, but it would be douche-y if I did that," she explained.