Ke$ha Rocks Cornrows & Bling In Latest Video, 'Crazy Kids,' Featuring will.i.am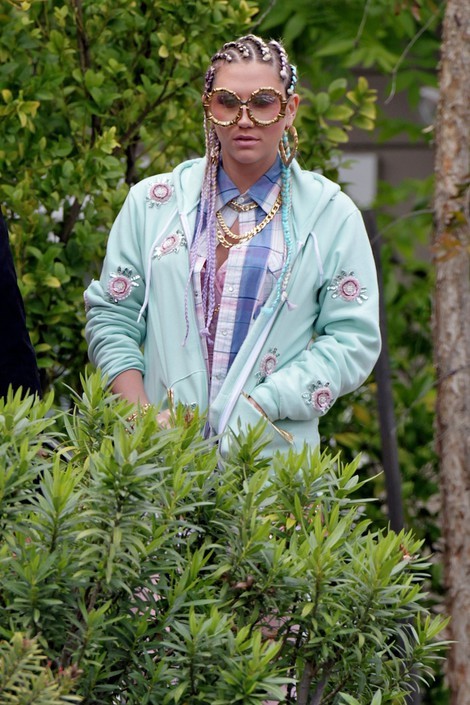 Pop star Ke$ha took over MTV Tuesday night for the release of her latest video, "Crazy Kids," and for the season finale of her reality TV series, Ke$ha: My Crazy Beautiful Life.

The singer had her hair braided into cornrows for the new promo and wore a gold grill as she rapped part of the song, before giving away to flowing blonde locks while dancing with a group of overweight rednecks who looked more Duck Dynasty than crazy kids.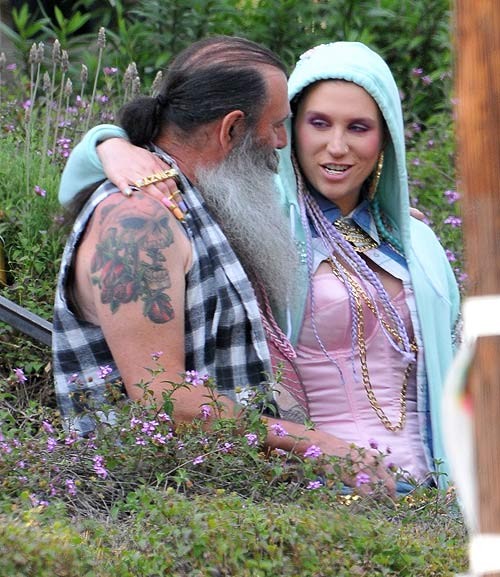 The singer's new video features will.i.am, who appears digitally on the helmet of a spaceman. The Black Eyed Peas singer co-wrote the song with Ke$ha along with Dr. Luke, Benny Blanco and Cirkut.

"The hair took four hours to get braided," she told MTV's James Montgomery. "I had to sleep in a do-rag. I'm just really proud of that hair."

Ke$ha also revealed how she got will.i.am to join her on the song: tequila.

"We were recording next door to each other," she says, "and we played this fun game that was, 'We're gonna play our music louder than the other one.' So by the end of the week, we both had just taken over the studio and we would go back and forth and take shots with each other and run around.

"He's like totally crazy also. And, you know, I feel like we just really vibed with each other. He's really positive energy and he's really fun. He's very childlike, which I feel like I'm kind of that way also. We just wrote this quickly... Tequila's a very unifying thing."

She also revealed why she had to have her co-writer appear on the single.

"He and I wrote the song together, so it seemed like a natural thing for him to be on it, and his verse is really funny," she says. "He talks about boobies. Anytime somebody says anything about boobies, it's great — love it."

Check out "Crazy Kids" below or at MTV.com...