Ke$ha, Katy Perry & More Rock 'Spirit Hoods' Get Yours!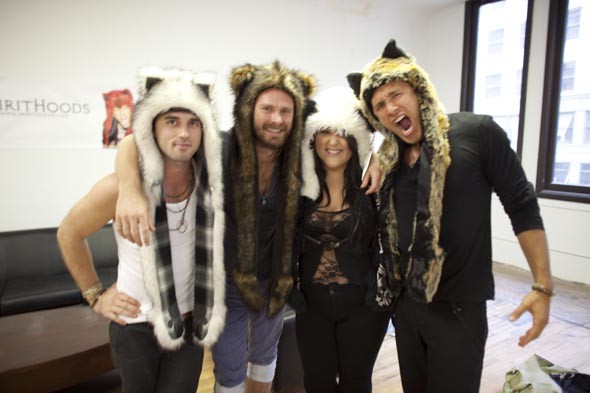 Starpulse is bringing you an exclusive look at the new, must have accessory for this winter that celebs are going crazy over: Spirit Hoods! You might have seen Ke$ha rockin' these faux-fur fashion hoods any chance she gets, but the latest celebs to jump on-board include Fergi, LMFAO, Katy Perry, Bruno Mars and more! Not only are the guys from Spirit Hoods looking hot and having fun, they're doing it for a good cause! They've partnered up with some non-profits where a portion of each "Product Blue" SH purchase goes towards saving an endangered animal! Who said hot boys are only good for their looks?
We sat down with the guys to get the 411 on how to wear their Hoods and see what celebs are rockin' them! Check it out!
If you want to get your hands on the must-have item for this winter, check out their online store at www.SpiritHoods.com! And because we love you, type in the code STAR15 to get 15% off your entire purchase, exclusively through Starpulse!
* This code is only good now-October 11th*