Ke$ha Gets Sleazy In Fishnet Stockings, Dirty Biker Boots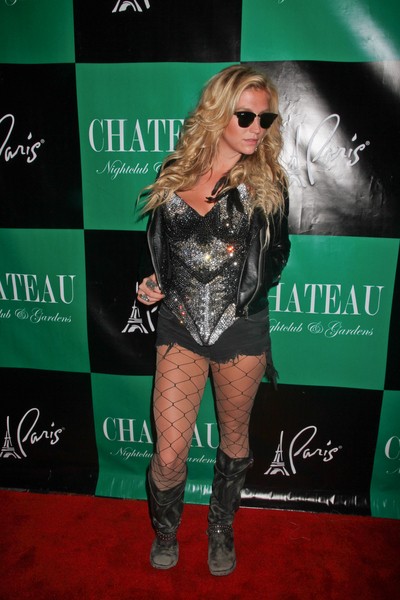 Ke$ha hosted an evening at Chateau and an official "Get Sleazy" afterparty this weekend. The event was held at the Paris Las Vegas Hotel and Casino.
The pop star certainly dressed up, er, dressed down for the party in fishnet stockings, a torn-looking glittery dress, leather jacket, and biker boots.
Meanwhile, PETA recently launched a global campaign featuring Iggy Pop and Ke$ha. The ads feature the artists alongside an inset photo of a baby seal and the words "Canada's Club Scene Sucks."  Ke$ha said, "The Canadian seal slaughter is barbaric and archaic. My music and my fans are part of a movement of youth taking over the world with positive change."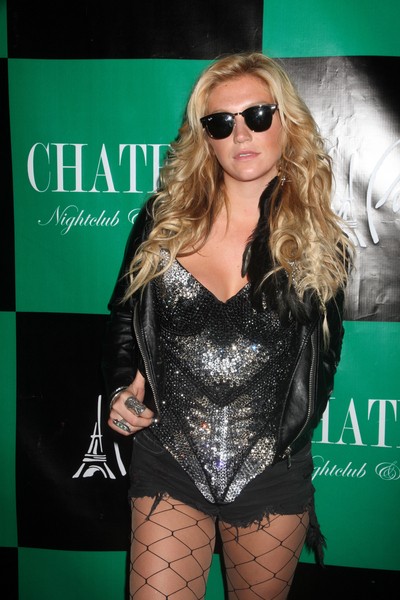 Click for more great Ke$ha pictures: