Ke$ha Considered Suicide After Oral Sex Photo Surfaced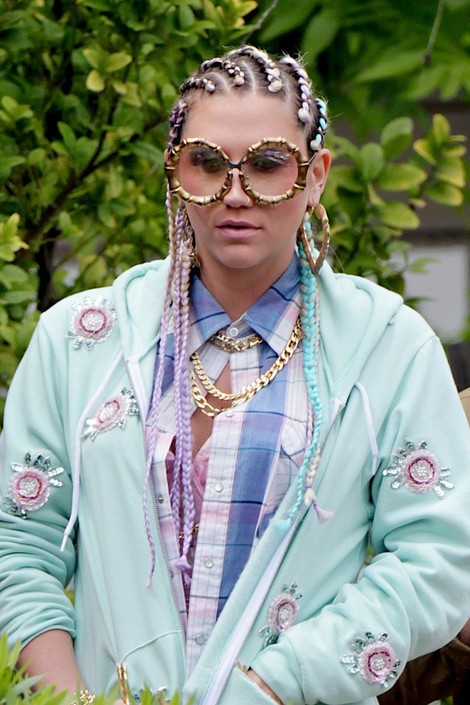 Pop star Ke$ha actually considered killing herself after a racy photograph of a woman looking a lot like her and orally pleasuring a male friend hit the internet in December.

"I'd never even thought of suicide before that. Would I ever resort to that? No," she tells Rolling Stone magazine. "But I went three days without sleeping and I was hallucinating from lack of sleep, so my doctor put me on anti-anxiety medicine."

The photo quickly made the rounds on the internet and left her mortified knowing that it's still out there, saying that it's been "a daily struggle" for her.

"I call my manager every morning and say, 'Is there anything negative about me in the news today?'" she adds.

While the "Die Young" singer didn't deny the existence of such a photo, she's not convinced that it's her and says she has no recollection of the moment the shot was taken.

"I don't even know if that's me in the photo," she says. "I don't remember that situation... Not with blue eye shadow on! C'mon, I'm not a stripper!"

Ke$ha did, however, get a tattoo on the inside of her lower lip just months before the photo hit the internet. The tattoo reads, "SUCK IT."


Hmm, blue eye shadow...