'Keeping Up With The Kardashians' Season 7 Episode 8: Khloe's Home!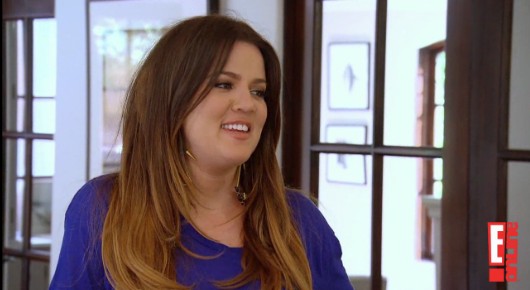 The Kardashians are home from their vacation and back to business as usual. After settling in from their trip to D.R. they learn that Khloe and Lamar will be returning back to L.A.

While Scott shares interesting news about a brand new gig that he has landed, which makes Bruce want to spend more time with Kendall and Kylie. Here is the full recap. Special congrats to Scott and Kourtney who welcomed Penelope Scotland Disick into the world on Sunday!

The episode starts out with Kim breaking the news that Lamar was released from the Dallas Mavericks to Kourtney and Scott. The news is bittersweet, because the girls are excited to have their sister back, but sad for Lamar.

Back at the Jenner house Scott tells Kim and Rob that he was asked to make an appearance at a Sweet 16 party in New York. Kim doesn't think that this is something that Scott can handle, especially since he likes to touch his privates in public. Scott agrees with Kim, but doesn't want to turn down the offer. "They're paying me so I'm not gonna pass it on," Scott says.

Rob tells Bruce about Scott's news, which makes him reflect on his relationship with Kendall and Kylie. "I've been raising kids for 33 years. It's toughest with the last two, Kendall and Kylie. Now that they're driving, I don't see them as much, they don't talk to me as much and that's tough on a dad."

Next Khloe makes her official return and is welcomed back with tons of balloons by Kris. Upon her return the family has a dinner and she expresses how busy and overwhelmed she is by the changes. Kourtney brings up the issue that Scott had with the family and asks everyone to support him at his opening in New York. Khloe is hesitant and tells Kourt that she will think about it.

Scott and Rob make their way to New York, while Lamar arrives for lunch with Khloe, Bruce and Kris. During lunch Bruce makes Lamar feel better by sharing an uplifting story about being an athlete.

Back at the Jenner house Kendall thinks it's weird that Bruce put her car in the shop without telling her, and is forced to go for a ride with him. On the ride Bruce asks Kendall questions about the prom, which makes her a bit uncomfortable. The rest of the car ride is very awkward and it's obvious that Kendall wants her car back.

Meanwhile in New York Scott accidentally ends up at a bachelorette party before going to appear at his Sweet 16 gig. "This is exactly the type of behavior why he should not be hosting some little girl's Sweet 16." But, Scott gets to the party and behaves himself, especially knowing that Rob is there to check him.
Back at Khloe's house she is having a minor breakdown and Malika is there to console her. Afterwards she ends up meeting with Kim and Kourtney who try to convince her to come to New York to cool down. Khloe pretty much snubs them and says that she needs support.

Kourtney tells Khloe that she is making excuses, which causes her to get upset. And the show ends with Khloe telling the girls that she is an "Odom." Kim responds back,  "You're officially an Odom."  

What did you think? Drama, drama and drama!!! Be sure to tune in to another all new episode tonight at 9/8c.