'Keeping Up With The Kardashians' Recap Season 7 Episode 7: A Family That Vacas Together Stays Together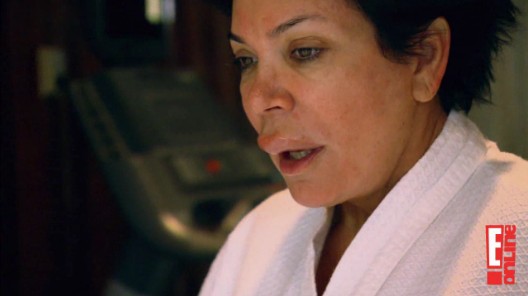 As the show ended last week we were left with a bit of drama involving Kris and Scott, which continued on this week. The episode picked up right where it left off with Bruce storming out on Kris after learning that she may have met up with the "Memoir Man" Todd Waterman.

Also Scott's tendency to just walk away caused tension between him and pretty much the entire family. But in the end the girl's annual "Bootylicious" music video brought everyone together and proved that a family that vacas together stays together.
Here is the full recap from last night's show. Let me know your thoughts about the episode down below.

Kris chases Bruce around and tries to plead with him about her alleged meetup with Todd Waterman, but he doesn't want to hear a thing. The Kardashian step dad decides to pack up his clothes and migrates downstairs to sleep.

And even after Kris is plagued with a mysterious illness and her lip swells up Bruce refuses to patch things up with her. "It's God punishing you for giving Todd your email," says Bruce. Ouch! He continued with the low blows throughout the episode, but Kris eventually sounds off on the Olympian when he talks about approaching Scott about running away from his problems. "Yeah and life's too short for you to sit around and worry if I meet up with my ex-boyfriend again" says Kris.

Finally Bruce asks Kris whether she met up with Todd or not, and she says no. He admits that he was wrong and agrees that he was walking away from his problems just as Scott. Afterward the two patch things up and he plants a big one on her pink swollen "Daffy Duck" lips.

In the meantime Scott has had it with the KARDASHIANS. He decides to move to another hotel when he is ganged up on for drinking and breaking the seal in a garbage can. Bruce eventually heads over to see him and talks to Kourtney's beau about running away from his problems.
Scott opens up to Bruce about his feelings and how the family treats him. Disick dishes to Bruce about Kourtney not wanting to marry him, the racetrack situation and not feeling like he is apart of the family. Bruce feels bad, sympathizes with Scott and tells him that he should talk to Kourtney.

Back at the villa Bruce tells Kourtney about his talk with Scott and she agrees to make things better. Scott makes his way over to dinner with a different attitude. He apologizes to Kris for his behavior and everyone does their best to make him feel like he is apart of the family.

Later Scott and Kourtney talk about their level of commitment, but Kourtney doesn't want to hear anything about marriage. Scott continues to let her know that he doesn't feel secure and reveals that he agreed to have another baby, because he thought that they would get married. She still doesn't budge, but gives him a commitment bracelet to help ease the tension.

From there the Kardashian clan revert back into happy mode and the show ends with the family participating in a bootylicious Hip Hop music video. And that's pretty much all until next week!!!
Don't forget "Keeping Up With The Kardashians" airs on Sundays 9|8C.