'Keeping Up With The Kardashians' Recap: Opa!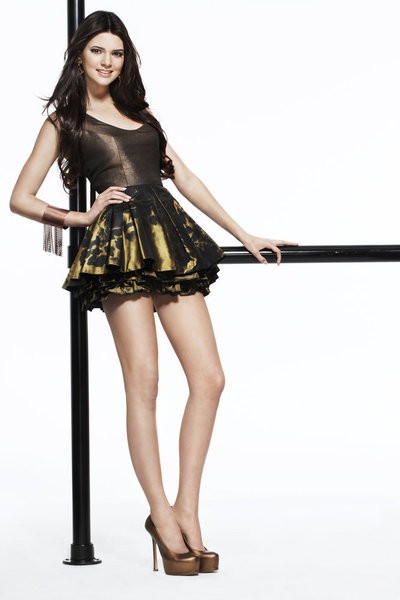 Part three of the Kardashian-Jenner trip to Greece continues where part two left off, in the middle of Brody and Kris' long-overdue conversation about their relationship. If you recall, Brody thinks his stepmother is shallow and self-centered, and is sick of seeing her walk all over his father. He also doesn't think she has ever cared for himself or Brandon.
Brody is different – he doesn't care about fame or the luxury that money brings (which, let's call BS, kid; those Hills paychecks and Jenner inheritance have probably made life pretty cushy); he only cares about his family. Kourtney notices this confrontation going down and decides to step in as a mediator.
She explains to her stepbrother that yes, Kris is definitely shallow, but it doesn't mean that she's a bad person or doesn't care about her stepchildren. Kris backs this up, saying that she may have had some trouble over the years bonding with Brody, but she still loves him dearly. Fortunately, Brody accepts this and agrees to be more open with their communication from now on. Awkwardness over!
Well, at least between Brody and Kris.
Khloe, Kylie and the Jenner boys go cruising around the coastline on ATVs and have a lovely time. But when they return to the hotel, Brody finds a disgruntled Kendall, who sat in the room by herself because she didn't know where anyone went. She's starting to feel like her family members are leaving her out on purpose, which isn't true.
The next day, the family leaves Mykonos for the drop-dead gorgeous coastal paradise of Santorini, where they kick off their stay with one of those weird pedicures where tiny baby fish eat the dead skin off your feet. Everyone, that is, except Kendall – she's nowhere to be found while the rest of the family is having fun.
Meanwhile, Lord Disick arrives from his London tour to grace the rest of the clan with his presence. He's still hesitant about being on a family vacation, but sucks it up to make Kourtney happy when Leah guilts him sufficiently by talking about how excited Kourtney was to see him. The couple shares a romantic seaside dinner together, and all is well.
Things come to a head at the rest of the family's dinner, when Kendall skulks to the table and lets her family know how miserable she is on their vacation. When they don't take her very seriously, she storms out, despite the fact that Kim is leaving for Paris to see Kanye – the horror!
In what's apparently a grand Kardashian/Jenner tradition, Kris gets everyone to jump into the pool with their clothes on, because they're a fun family. At this point, everyone, including Brody, is having a blast. That is, except Kendall.
The next morning, Kendall is nowhere to be found, so Khloe heads to her sister's room to do some damage control. She finds her sobbing hysterically, and yelling that she doesn't want to be filmed. Poor thing. Khloe's in a bind because she's also leaving Greece to head home, so she passes off responsibility to Brody.
To make her feel better, he takes her on an ATV ride, just the two of them, and lets her know how special she truly is. He really is a good brother.
And in another gesture of goodwill, Brody and Brandon want to make one of their father's dreams come true – having his own putting green in his backyard. They know that Kris will never allow this, so they're going to make it happen behind her back and beg for forgiveness later. They still run the idea by Kourtney (who, let's be honest, is the next in line of authority after Kris) and she okays the plan.
Greece was beautiful and uncomfortable, and we can only hope that the various dramas will keep up once they get back to LA. It's hard to keep it all straight.
Grade: B
Stray Observations:
 - Why does Scott get all the flack for not coming on the trip, when none of the other girls' significant others, and even Rob, skipped the vacation as well? Lamar, Kanye and Rob all stayed at home for various reasons, but Scott gets painted as the bad guy for stopping in London first – is he just an easy target?
- Do you really believe Kris when she says that she loves Brody and Brandon as much as her own children?
- Best Quote: Kris drinking wine straight from the bottle without touching the rim: "And people said we have no talent."