'Keeping Up With The Kardashians' Recap: Home Is Where Your Mom Is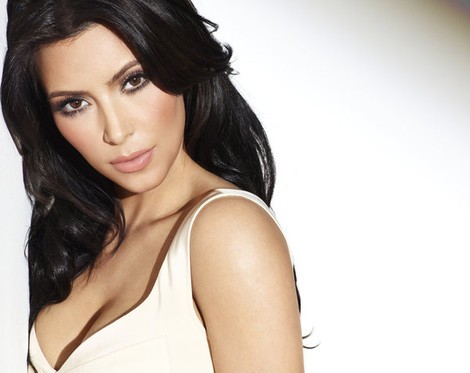 Rob Kardashian is a bit of a renaissance man when it comes to business ideas. There was the girl band he managed in one of the earlier seasons, and the high-end sock line, and now he has casually mentioned to his sisters that starting a porn company might be the next move. He knows "the top director" and everything. Khloe is calling his bluff.
Kim is stressing out because the love shack she's building with Kanye is nowhere close to being finished before the baby is due. She can't stay in her house because it's already been sold, so she's having a bit of a freak out.
Mama Kris' solution is that Kim, Kanye and the baby move into her house in the interim, rather than the new family renting a space while their house is being built. Obviously, everyone thinks this is crazy but Kris, and she's trying her hardest to pressure Kim into moving back home.
In Bruce's continued quest to get his sons to love him, he's doling out affection in the form of forcing the family to compete. He and Brandon have entered in a ping-pong tournament, which he is convinced he'll win. But Brandon has a few tricks up his sleeve; he's hired a professional ping-pong champion to coach him before the big day.
Scott's new hobby is helping sister-in-law Kim with baby chores, like building her new stroller and giving parenting advice. It's a cute friendship, but one that leaves Kourtney feeling left behind; why doesn't Scott want to help her out at home?
She is especially upset when Scott goes to a CPR class with Kim and doesn't bother telling her about it. It's not that she doesn't want him to help Kim, it's that she can't understand why he's so invested in helping her when he couldn't be bothered with baby activities while she was pregnant.
After an exhausting search for new houses, Kim caves to pressure and agrees to move in with her mom and Bruce. Things are going to get a little crowded in the Jenner household. Let's see how Kanye feels about this?
The day of the ping-pong tournament comes and both Brandon and Bruce bring their A-game. But when it comes down to it, Bruce can't swing it with the other competitors. Brandon does a lot better, coming in second place overall. But what's better than the glory of winning is the approval he gets from his father for being a worthy competitor.
Kourtney goes off when she heads over to her mom's house and finds Scott in the new nursery, setting up baby furniture. She lashes out at not only him, but her sisters and her mother in a truly bizarre rant. Scott talks her down, and explains that he's not favoring Kim; he just learned so much throughout his two pregnancies with Kourtney that he now feels like he can be helpful. She's still not totally happy, but she understands where he's coming from.
Grade: C
Stray Observations:
- The image of Kris lovingly rubbing Kim's swollen feet while she texts should be the poster for this show.
- Brody saying that beating his father in a footrace up a small hill was "one of the highlights of his life" is one of the saddest things anyone has ever said. What did Bruce Jenner do to those boys growing up?
- But seriously, is Kanye moving into Kris and Bruce's house with Kim and baby? It doesn't seem like a situation anyone would ever want to put themselves in. But think about Kanye having coffee in the morning with Bruce, because that's funny.