Kearran Giovanni Talks 'Major Crimes,' Being on Stage With Hugh Jackman
Two weeks ago, TNT premiered Major Crimes, its spinoff from The Closer and starring much of the same cast. One of the new arrivals is actress Kearran Giovanni, who recently spoke with me about joining a show within an established universe, how she sees the character of Amy Sykes, and her background working on Broadway with Hugh Jackman.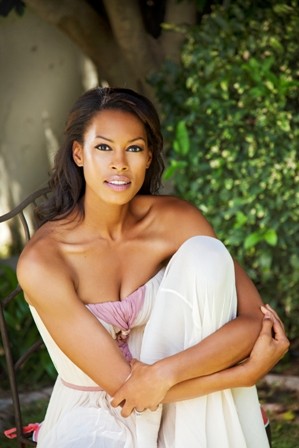 Giovanni wasn't familiar with The Closer when the opportunity to audition for Major Crimes came to her. "I had watched it a couple of times," she said. "When I was auditioning for the show I obviously sat and did a lot of homework, just getting a feel for  how the show was made and what the dialogue sounded like. I think I've seen every episode now!"
Her character, Detective Amy Sykes, is described by the network as "an ambitious undercover police detective and military veteran who served in Afghanistan. A new member of Major Crimes, Sykes struggles to prove herself and be taken seriously."
Asked for her own thoughts on her alter-ego, Giovanni explained that "The stock description is pretty close to Amy. She's smart, she has a military background, but what they don't show, she has kind of this dorky side. She was the smartest kid in the class. She was the do-gooder and she takes that very seriously."
The actress's favorite part of playing Amy? "All the things that I get to do with Raymond Cruz (pictured below with Giovanni), who plays [Det. Julio] Sanchez," she said. "Just because he's my male alter-ego in the room. He's got the military background."
She calls the Major Crimes gig "one of those roles that doesn't come along very often in anyone's career. She's smart, she's funny and the writing is like a dream come true."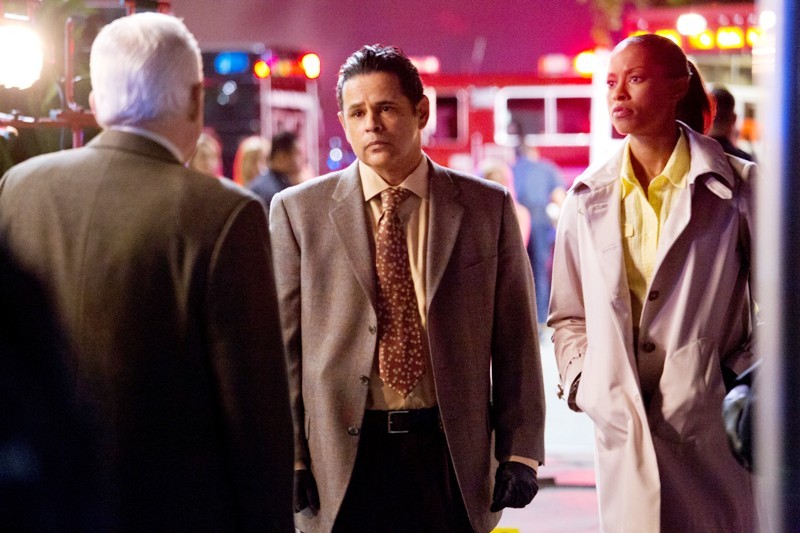 In addition to acting, Giovanni was a dancer and a gymnast "for a long time," and has a theater background that includes having worked with Tony winner Hugh Jackman in his recent one-man show Back on Broadway. "It was like a rock concert," she said of the experience. "It was just a handful of us."
She also has nothing but praise for Jackman: "He's pretty dreamy, and he's the most accessible, down-to-earth, normal guy. If there's anyone who doesn't realize their stardom, it's him. He cares about everyone. He knew everyone by their first name and took the time to get to know everyone."
Giovanni may be returning to theatre in the future, this time alongside Dexter star Michael C. Hall in a stage adaptation of the film Big Fish as Josephine, played in the movie by Marion Cotillard. Nothing is set in stone just yet. "We will see. It'll depend on the scheduling, if we do a second season [of Major Crimes]," she explained, though she's excited at the possibility. "The music is wonderful. The show's like nothing Broadway's ever seen."
As far as her own viewing habits, "Right now, I'm really into The Newsroom. It's nail-biting. It's one of those shows that you feel like you want to be friends with everyone in the show. I love Parenthood. Up All Night I love. Christina [Applegate] and I did a Broadway show together [Sweet Charity]."
Whether it's stage or screen, she's simply in love with the craft of acting, and glad for every opportunity. "There's nothing like it," she said. "There's nothing like having a transformation every single night."
Major Crimes continues tonight at 9 PM ET/PT on TNT.
You can follow Kearran Giovanni on Twitter (@KearranGiovanni). For more from Brittany Frederick, visit my Starpulse writer page and follow me on Twitter (@tvbrittanyf).
(c)2012 Brittany Frederick/Digital Airwaves. Appears at Starpulse with permission. All rights reserved. No reproduction permitted.