Kayne West Debuts New Music, Rants About Paparazzi At Adult Swim's Upfront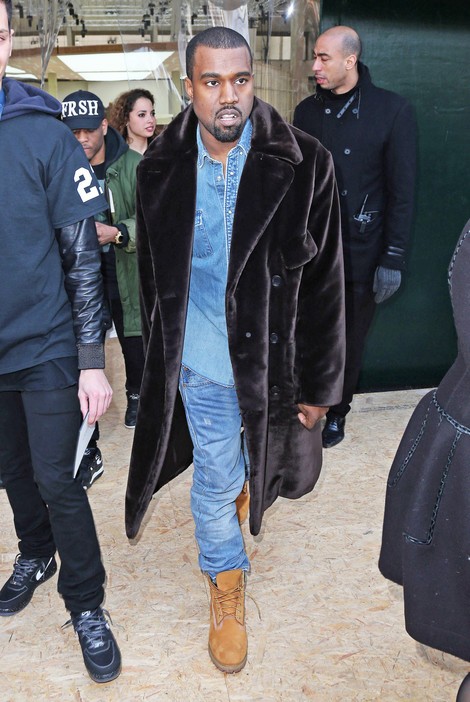 Kanye West, while standing in the middle of a giant pyramid and performing new music for Adult Swim's upfront, once again reminded us he isn't a celebrity.
Adult Swim had a "secret" concert last night at New York's Roseland Ballroom to reveal its shows for upcoming season to advertisers. The late night entertainment block is part of Cartoon Network. For the concert, Adult Swim hired Kanye West to perform old and new tunes - but they got a lot more.
After performing "Runaway" and some samples of new music, West went into a lengthy rant about paparazzi and celebrity. Recently, West injured himself trying to escape photographers and his pregnant girlfriend Kim Kardashian (who took the photo below) almost got into a car accident due to aggressive snappers.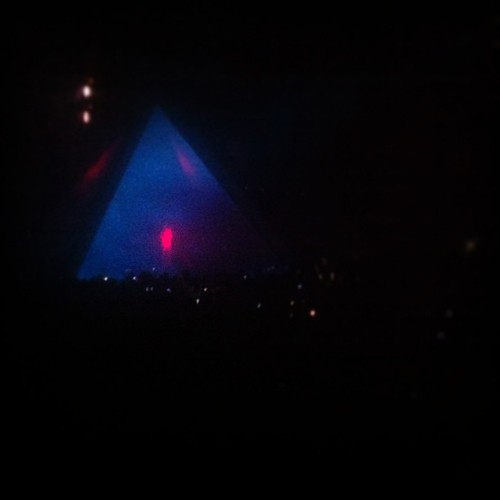 Kanye said, via a transcript by Huffington Post: "I don't know if you know there's one thing about me, but I'm not a celebrity. I don't know if you know there's one thing about me, but I'm a terrible, terrible celebrity. I don't know if you know there's one thing about me, but I'm the worst kind of celebrity … Because I only make real music … I'm only up in the studio to make real sh-t … I don't want nobody coming up to me with cameras and sh-t … Selling pictures to a f–king magazine … Asking me dumb f–king questions … Because I'm not a motherf–king celebrity … I only make music that inspires you to be the best you can be — And I don't want anyone to ask anything else of me.
"Someone asked me, 'When you do 'SNL,' are you going to do a skit about the paparazzi and humanize yourself? What the f–k do I have to apologize for? When did I become inhuman? Or was it them demonizing me and harassing me that made me less than human?
"Motherf–kers chasing people down and making you run into sh-t, and all they want you to do is laugh and sh-t. Hell no I ain't doing no 'SNL' skits, this is my goddamn life, and it's not a f–king joke."
It isn't Kanye's first concert rant by a long shot - he attacked fellow musicians for having corporations support them in February, and once claimed people looked at him like he was Hitler - all between his songs.