Kaylee DeFer Pregnant With First Child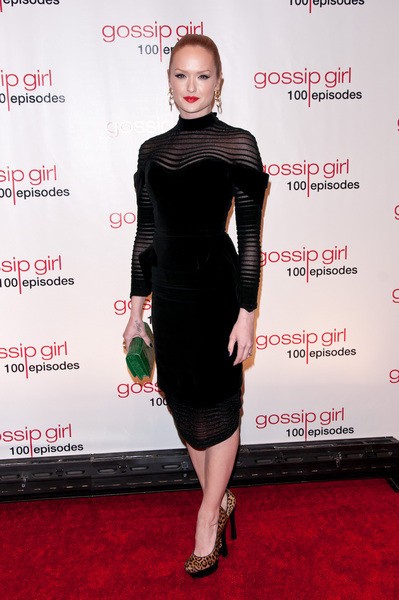 Former Gossip Girl star Kaylee DeFer is expecting her first child with boyfriend Michael Fitzpatrick.
DeFer told Us Weekly the pregnancy was a surprise, albeit a nice one. "We weren't planning on getting pregnant, so right now we're just enjoying being pregnant."
The 26 year-old actress and the 42 year-old Tantrums musician started dating after DeFer after she broke off her engagement with Mike Pereria in January 2012.
DeFer reveals she's approximately 20 weeks into her pregnancy and, "We think it's a boy. Well, the doctor is 95 percent sure it's a boy. The baby was really shy that day, he was sleeping."
She also says she doesn't have a name in mind, explaining, "We had a girl name and when we found out it was probably a boy, for some reason we felt like we needed to meet him."
The actress also says she finally feels free of guilt over eating food she wants, describing her last 10 years in acting as, "I've been on a diet since I was 16. Not really, but I have had to watch my physique for the last 10 years of my life.
"It's my job, and now I'm just really guilt-free and enjoying being pregnant, sleeping a lot, eating a lot."