Katy Perry's Wacky Dice Dress On 'Today Show' (Pics & Video)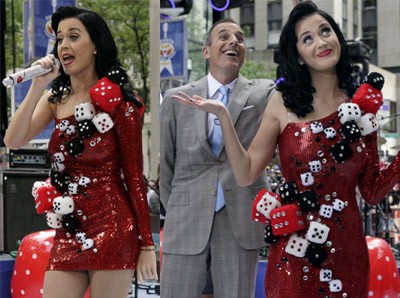 Pop singer
Katy Perry
rocked the stage at the "Today" show this morning in a red "dice dress." Check out pictures and videos below...
No stranger to bizarre fashion choices, Perry showed up in her Las Vegas gear: She wore a bright red sequin dress with huge dice, while her band wore dollar bill suits.
When she was asked about her unconventional outfit, Katie said "Every day for me is Halloween. I am a sucker for themes." And when the guitar wouldn't fit over the dice on her dress, she said, "Now I feel really stupid. This is a stupid outfit. You can have it afterward."
The quirky star played a jumpy performance of "Hot and Cold," followed with her hit song "Waking Up in Vegas," before finishing the concert with "Thinking of You."
During the concert, she asked the crowd if they wanted to join her for a nap after the show earlier in the morning, she wrote "Wow this is so exciting being up at five am. I really am so cute and personable and I think this is when my vocals are the BEST! ... Not" on her Twitter page.
After performing, Katy poked fun at "Today" host
Matt Lauer
as she put bunny ears behind him while he was on camera, only to have him return the favor. I'm not sure if she ever got that nap in, but considering how busy she is with a new album, an ongoing tour and multiple magazine cover shoots, it's doubtful.
Scroll down for pictures and video of Katy Perry on the TODAY Show July 24, 2009.
What do you think of Katy's outfit? Leave a comment below!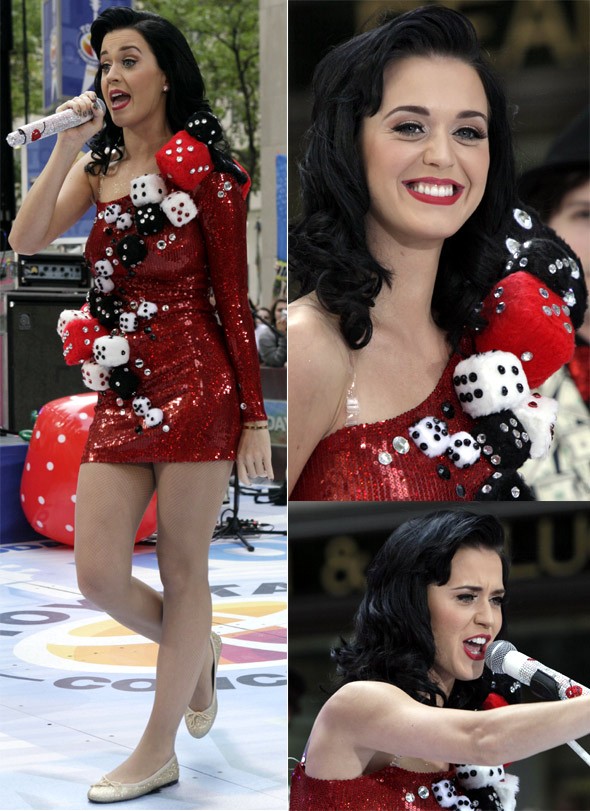 Katy Perry 'Hot N Cold' TODAY Show video: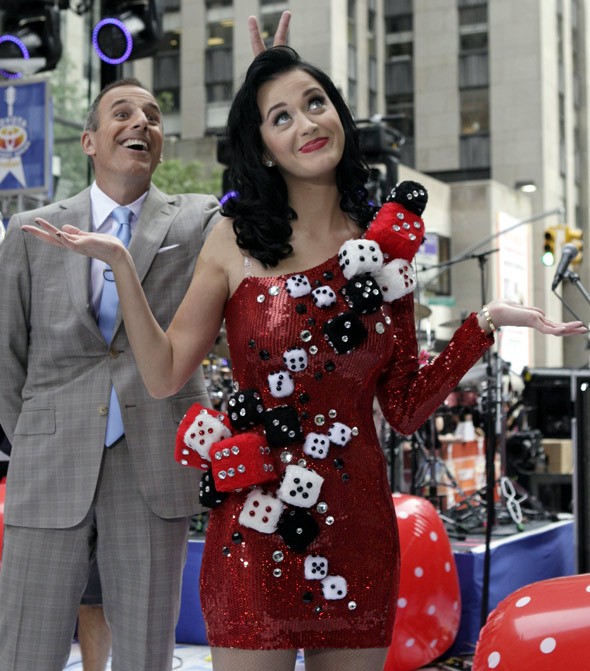 Katy Perry 'Waking Up In Vegas' TODAY Show video: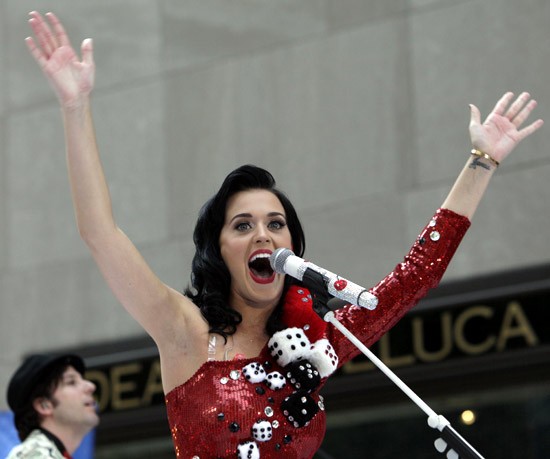 Katy Perry 'Thinking Of You' TODAY Show video:
- Click here for more Katy Perry pictures -





Click here to follow @Starpulse on Twitter!
Story by Max Fischer
Starpulse contributing writer