Katy Perry's Sexy 'Rolling Stone' Cover And Pictorial (Video & Hot Pics!)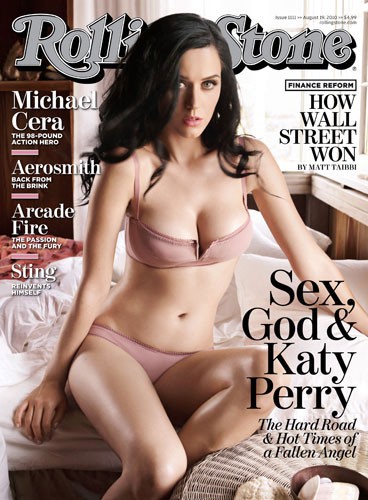 Katy Perry rocks the cover of the August issue of Rolling Stone, only wearing her undies. But it gets even skimpier once you take a look inside.
Perry poses in denim cut-offs and a top that barely covers anything in a picture taken in a kitchen. She also heads to the beach in nothing but fishnet stockings.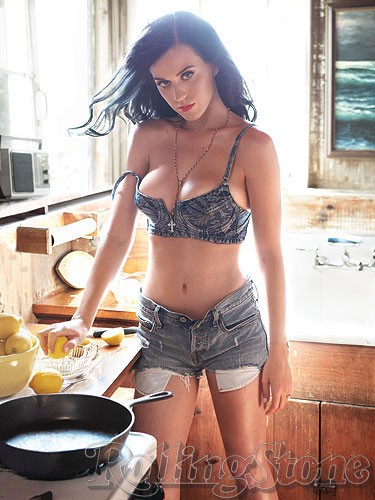 She told Rolling Stone some celebrities need to chill out when it comes to Googling themselves and posting things on Twitter. "When you look at other celebrities' Twitter feeds and see them posting about something they read about themselves on a Google Alert, it's like, 'Uh, maybe you should stop Googling yourself every day, the world does not spin around you."
- Read an excerpt from Rolling Stone's Article, "Sex, God, and Katy Perry"
- More photos from the cover shoot
- Famous Boobs From Rock History
Katy Perry Gallery On Starpulse.com